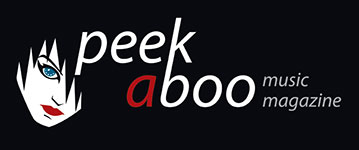 like this cd (ep) review
---
QUAL
Cyber Care
Music
•
CD (EP)
[86/100]

Avant! Records
15/02/2019, Jurgen BRAECKEVELT
---
The phenomenon Qual, embodied by the male half of Lebanon Hanover, aka William Maybelline, has released a new EP entitled 'Cyber ​​Care' and this on Avant! Records. Where his first full-length debut album Sable was bathed in very dark matter, the next one, 'The Ultimate Climax', had clearly some more EBM influences added. So I wonder what this 4-track gem will bring...
And that is very clear from the start: EBM clearly got the upper hand here. And how! 'Cyber ​​Care' immediately starts pounding mercilessly at you with angular sounds and strong beats. We also do hear another Qual in terms of vocals.
'Braindamage' may well become a side-effect after one listens to this track. The same counts for 'Inject Your Mind' which is made with the ingredients. Very solid, balanced and very straightforward EBM, which can throw one ten years back in time. 'Maybelline' manages to stick to really basic with not too many extras but halfway through this song we can recognize some of the characteristic synth sounds that we could also discern on his first-ever release 'Sable'.
Apparently the man had also forgotten something because 'I Have To Return Some Videos' is also reminiscent to early days in terms of sound. Bone-dry rhythms and dark and mysterious sounding synth melodies while the voice goes down a few octaves more.
'Motherblood' on the other hand seems to have been struck by a twist in time, EBM with a Si-Fi influence!
With this release Qual shows he can go in every direction with his electronics. Qualitative, entertaining and despite the more EBM-ish approach, you can still see the wonderful quirkiness that this man represents, also on stage. A wonderfully beautiful, slightly edgy gem, this Cyber ​​Care!
Jurgen BRAECKEVELT
15/02/2019
---
Het fenomeen Qual, belichaamd door de mannelijke helft van Lebanon Hanove (aka William Maybelline), brengt op Avant! Records een nieuwe EP getiteld Cyber Care. Waar zijn eerste full length debuutalbum Sable baadde in een heel donkere substantie werden in The Ultimate Climax meer EBM-invloeden ontwaard. Benieuwd wat dit 4 nummers tellende kleinood brengt…
En dat is heel snel duidelijk: EBM heeft de bovenhand. En hoe! Cyber Care beukt meteen genadeloos op je in met hoekige klanken en stevige beats. Ook qua stemgeluid horen we een andere Qual.
Braindamage zou wel eens een nevenverschijnsel kunnen worden na een aantal luisterbeurten. Inject your mind is een uit hetzelfde stuk steen gehouwen kunstwerk. Heel stevige, gebalanceerde en héél rechtlijnige EBM, die gerust tien jaar terug in de tijd mag worden ervaren. Maybelline slaagt erin om echt bij de basis te blijven met niet teveel franjes. Goed halfweg ontwaren we wat karakteristieke synthgeluiden die we ook op zijn eersteling Sable mochten beluisteren.
Blijkbaar was de man ook iets vergeten: I Have To Return Some Videos keert qua sound terug naar de early days. Met een kurkdroge ritmesectie en donkere, mysterieus klinkende synthmelodieën. Ook de stem gaat een paar octaafjes omlaag.
Motherblood lijkt helemaal door een twist in time te zijn geslagen. EBM met een spacy invloed.

Qual toont met deze EP aan dat hij met electronica alle richtingen uit kan; vol kwaliteit, onderhoudend en ondanks meer EBM ontwaar je toch de eigenzinigheid die de man ook ten tonele zo geweldig neerzet. Een wonderbaarlijk mooi, ietwat edgy kleinood, dit Cyber Care.
Jurgen BRAECKEVELT
15/02/2019
---