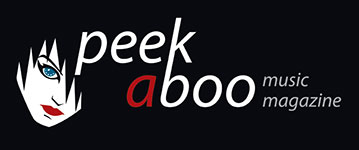 like this cd / vinyl / digital review
---
DEAD HIGH WIRE
Pray for us
Music
•
CD / Vinyl / Digital
Garagerock
•
Post Punk
[84/100]

Wool-E Discs
20/01/2019, Jurgen BRAECKEVELT
---
Imagine that you lock three passionate musicians in a humid cellar. And that you provide them with only drinks, whether fermented or spirituous or not. And that you're so excited that you also start to feed them. And imagine that a masterpiece is in the making. And that after a few weeks you hold an album in your hands...like that... Well Dead High Wire provides such a piece. I don't know how it came so nicely in its roughness. I don't know either how it took this sublime shape. But what I know for sure is that postpunk in Belgium is far from being dead. And that Dead High Wire released a wonderful debut with Pray For Us.
They breathe in postpunk of a higher standard. The beauty for me lies in the fact that it sounds completely unpolished, raw, honest and varied.
Part Of It offers variation between great postpunk with some shoegaze elements and garagerock. At some moments Joy Division seems resurrected, like in Pray For Us that starts with that good typical bass line. With Laurel Canyon a pogo might suddenly explode. We'll put our dark clothes on to disappear in the mist and disconnect from the world for a good 6 minutes.
Parallel World is so heavenly melancholic that you'll keep that feeling for a week. Postpunk of the golden days. As if there will never be again. Hell yeah they just got resurrected! Talk To Strangers is also a song that has some pogo feelings. Punchy, with sharp guitars and killer bass parts.
Sedates Dreams will make you swing in a rollecoaster of postpunk with garagerock fragments. A subdued song.
You have different kinds of debut albums. This is one of the kind you need to have at home. Why? Because it is varied, straight and sticks to the ear. Because there's a talent here to bring exquisite beauty. Because it sounds intense and sincere and it probably is. Pray For Us... so that we can enjoy it for a long time. It is a direct hit all along the line. Dead High Wire, thank you for this great 9-tracks debut.
Jurgen BRAECKEVELT
20/01/2019
---
Stel dat je drie geëngageerde en gedreven muzikanten zou opsluiten in een vochtige kelder. En dat je die voorziet van enkele dranken, al dan niet gegist of gedistilleerd. En dat je zo joviaal bent om hen ook te voederen. En stel dat daar een meesterwerk in wording zou zijn. En dat ze na enkele weken ongegeneerd musiceren een album in je handen zouden duwen.. zomaar... Wel deze Dead High Wire levert zo'n werk. Hoe het zo mooi is kunnen worden in zijn ruwheid, weet ik niet. Waar het deze sublieme vorm kreeg weet ik ook niet. Wat ik wel weet is dat postpunk in België verre van dood is. En dat deze Dead High Wire een geweldig debuut te pakken heeft met Pray For Us.
Ze ademen postpunk van de superiore soort. De schoonheid voor mij bestaat erin dat het allemaal ongepolijst, ruw, eerlijk, rauw en afwisslend klinkt. Niet een zoveelste plaat die door gekunsteldheid wel klinkt, maar niet vol. Deze klinkt meer dan vol. Het ongekunstelde maakt deze schijf tot één van wereldformaat.
De afwisseling tussen geweldige postpunk met een aantal shoagaze-passages, en met garagerock om u tegen te zeggen (Part Of It).Joy Division lijkt in bepaalde passages te herleven. Pray For Us trekt zich op gang met een baslijn die bij voornoemde heel goed te ontwaren is. Om dan die ruwe parels van de gitaar eromheen te winden. Met Laurel Canyon kunnen we een pogo los laten barsten. En dan hullen we ons in donkere gewaden om in de nevel te verdwijnen en ruim 6 minuten van de wereld te verdwijnen in onze eigen dansstonde.
Parallel World is zo hemels melancholisch dat je er week van wordt, ondanks het feit dat de song op zich vrij stevig om zich heen slaat met momenten. Postpunk van de hoogdagen. Alsof die er niet meer zouden zijn. Hell yeah ze zijn net herrezen. Talk To Strangers is nog zo een song met pogo-gehalte. Snedig, met snerpende gitaren, en een moordende baspartij.
Sedates Dreams doet je heupwiegend uitgeleide uit een rollercoaster van postpunk en flarden garagerock. Een ingetogen song.
Je hebt debuutalbums in soorten. Dit is er één van de soort die je in huis moet halen. Waarom? Omdat het gevarieerd, straight on en oerrobuust is. Omdat het een ruwe bolster is die daaruit net zijn uitmuntende schoonheid puurt. Omdat het intens en oprecht klinkt en wellicht ook is. Pray For Us... opdat we er lang van zouden kunnen genieten. Dit is een voltreffer over de gehele lijn. Dead High Wire, u weze bedankt voor dit 9 nummers lange topdebuut.
Jurgen BRAECKEVELT
20/01/2019
---
---