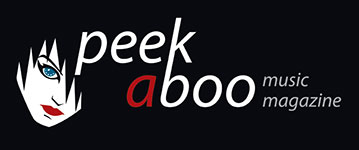 like this cd review
---
DAEMONIA NYMPHE
PSYCHOSTASIA
Music
•
CD
Ethereal / Heavenly Voices
•
Folk / Ethnic / Tribal
•
Medieval
Self-released
08/01/2019, Tom PLOVIE
---
In 2013 the Greek folk ensemble Daemonia Nymphe released the album 'Psychostasia'. That happened through the French label Prikosnovénie. At the end of November 2018 a re-release of this acclaimed album came out, this time self-released and with an additional 3 extra tracks. It is an opportunity to rediscover this album or... to discover it, as for me.
The opening track immediately refers to Greek mythology. We're introduced to the God of the West Wind: Zephyros. With 'Zephiros's Enlightening Anemos' we get a song that immediately sets the tone for the whole album. With mystical chants, catchy rhythms, folky and ritual atmospheres, the link can be made with the music of Dead Can Dance, Lisa Gerrard, Ataraxia or Mila Mar.
The two names connected to Daemonia Nymphe are Spyros Giasafakis and Evi Stergiou. They reinforce themselves with rotating musicians to create an ethereal ensemble. They seek inspiration in ancient Greek instruments such as the lyre, kithara, pandura, santur and darbuka, to give a few examples. With this, they distinguish themselves from the groups earlier mentioned: they seek (and find) that typical Hellenistic sound. Another very important instrument to their sound is the voice. Influences of the collaboration with singer Dessislava Stefanova (head of the London Bulgarian Choir) is obviously heard as in the title track 'Psychostasia'.
In the official video clip of the pretty walzing 'Selene's Awakening Horos' they take us back to a self-recreated past: a hedonistic party where I see hidden vampires hanging around - the type as seen in 'Interview with the Vampire'. Delicious imagery. The use of masks and theatrical outfits during live performances put the audience, besides the music, also visually in the right mood. Fun fact: their music was used during the Gucci Spring / Summer 2016 Fashion Show.
Back to the music with 'Nemesis Rhamnousia', an enchanting song in which the reciting male voice and Greek (?) lyrics immediately recall a dark ritual sacrifice. 'Thracian Gaia' lingers because of folky rhythm and timbre (just like 'Deo's Erotas'). 'Politeia of the Unnamed' is a bit too cheesy for me. In 'Nature's Metamorphosis' we end up in a tribal séance with lamenting chant and a well-blending didgeridoo at the end. On 'Enchanting Oneiro' it sounds more introvert and fragile again. Dark mysticism, this time with whispering and reciting voice, forms the core of 'Hypnos'.
The new songs fit nicely with the first release. With a few broken chords and many wordless "aahs" the ensemble continues to cloak themself within a mysterious veil, as to be heard in 'Psyches' Choros'. You can put the beautifully hypnotic 'The Journey of the Psyche' on repeat without being bored. After all, four minutes are too short for me to make a journey of the psyche. The very last track is 'Asterofeggis Nyx', a final and fitting climax full of spells and wandering, lost entities. Haunting!
With tracks that have been recorded since 2008 this is, 10 years later, an album that has been made with great care and love. Let's hope that with the next new songs they can fill a full album again and release it. I am looking forward to continue my journey of further discovering this fascinating Greek world.
Daemonia Nymphe can be seen live on Black Easter on Saturday April 20th 2019!
Tom PLOVIE
08/01/2019
---