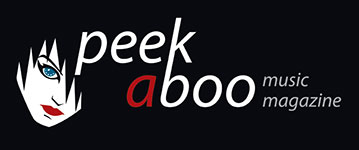 like this cd review
---
AIMA & THE ILLUSION OF SILENCE
Music for certain rituals
Music
•
CD
Dark Folk
•
Ethereal / Heavenly Voices
•
Neofolk
:retortae:
02/07/2020, Tom PLOVIE
---
Music and Italy: it's a good marriage. Not only for baroque lovers, but also for those who enjoy neoclassical, folk or dark wave. In addition to well-known bands such as Ataraxia, Camerata Mediolanense or Corde Oblique, I got to know AimA only a year ago. She would have come to Belgium this month (#Trouwfest) but Covid-19 decided otherwise. The organizer refused to make it into an online version and postponed everything to next year. Quite right! Patience pays off and experiencing music behind a screen comes not even close to the real, live thing.
I will not deny it hurts not to see and hear AimA live these days. My reviews of her previous work are a good proof to that. The personal contact - what a lovable and erudite lady she is! - made me look forward to this exciting festival... Fortunately, her new album fell into my lap last week. With the headphones on tight and extra literature about the Orphic Hymns, I was able to immerse myself into "Music for certain rituals", as the work is called.
Before writing about that listening experience, let's talk about the cooperation with Luca Bonandini from 'The Illusion of Silence'. With TIOS, this Italian lad creates "songs about existential questions, light and darkness with a melancholic mood", as he describes himself on his Facebook page. The instruments he plays are quite exotic, based on names such as bowed psaltery and zither (ancient string instruments), santoor (Indian dulcimer) or the m'bira (thumb piano). In addition with piano, keyboards, guitar, percussion, melodica and flute, this multi-instrumentalist has everything to fully support AimA's phenomenal voice.
The central theme of this concept album is the mystery cult of Orphism, with a focus on the Orphic Hymns. This is a collection of 87 religiously Greek poems, dating from the late Hellenic period (second to third century AD). They were recited during mystical rituals in honor of Orpheus. It was an expression of how they were fighting for the survival of the Hellenic past while the new Christian faith was spreading everywhere. Orphism on itself was never institutionalized but was usually practiced in a closed circle of those who had been initiated, the so-called Orphici or Orphikoi.
Orpheus knew the secrets of the underworld. After all, based on his extraordinary singing skills and lyre playing, he was allowed to lead his beloved Eurydice back to the world of the living. After violating the only condition to do so - he was not allowed to look at his lover on the way towards the sunlight - it meant a final farewell for him. His knowledge of the underworld and teachings about afterlife played a major role to the Orphici. In order to have a better life after death, they pursued physical and spiritual purity by living a very ascetic life and being initiated with special knowledge about the afterlife.
The Hymns used for this purpose are dedicated to specific divinities, as well as to the cosmic elements and the incense used during those rites. The album also includes lyrics from gold leaf tablets with Orphic prayers. They were found in the graves of Thrurii and Hipponium. One of them can be seen in the museum of Naples. The purpose of these tablets was to provide the deceased with instructions to cross into afterlife. AimA, a poet herself, adds two poems as well, written from a contemporary point of view.
She started working on these Hymns on the album 'Di AimA il Segno' (an earlier review can be found) with Insula Lucis, a collaboration with Nico Guerrero. This ambition can now be finalized with TIOS. A first impression makes us realize that this work is best listened to and experienced as a whole. In this way it completely brings the listener into the atmosphere of those rites and occult texts. AimA herself sounds more intertwined with the music than on her other records, which makes the experience more intense and coherent. The rich musical support, packed with lovely little details, creates a real 'grand cru' within the genre. The ritual itself gets all the attention not so the artists themselves, although their skills are very admirable.
The harp, voice and scarce percussion set a nice atmospheric on the opening track "To the Sun". It sounds calm and meandering like the first rays of the early morning sun. On "To the Moon", subtitled: Fumigation from aromatics, the ritual is given more body due to the recitation of AimA. It gets darker and stranger on "To Mars": this sounds like a real sacrificial song in which blood needs to flow to please the deities. Once a sacrifice has been made, the soul can pass to the afterlife on the tones of "To the Graces". The long held low notes and airy voice of AimA are the perfect soundtrack to accompany the lost soul into the world of Hades.
Let's get into the two gold leaf tablets now, with -as starter- "The Pætilía Tablet". Steeped in a marching pulse, compelling (echoing) recitatives and a airy voice, this track sounds like a real rite of passage. Opposite song is "The Thuriis Tablet" which has a more intimate character, with bells and percussion, preserving the focus on the ritual atmosphere.
To end we have the poems written by AimA. There is the Latin "Spiritui Carmen" (Ode to the spirit) that is literally introduced with a drum roll. This is a very exalted and highly spiritual song. AimA is said to have the mystic Hildegard von Bingen in mind while writing it. Background vocals are provided by Northgate (aka Evor Ameisie from the previously mentioned band Camerata Mediolanense). There's an excerpt of the song set into a video clip based on the painting 'March of the Goths' by Arnold Böcklin. In addition, there is "Ama il tuo sogno se pur ti tormenta" (Love your dream even if it torments you) where AimA sounds best in her mother tongue: whispering the chorus, reciting the verses and being supported by sober percussion and bells. Love it!
I have to say it once more: the Italian AimA, this time in cooperation with TIOS, has created another very fine album. It is perfecty built up with a sophisticated eye for detail, including the graphic design of it. In the booklet she thanks the Greek Muses, with which she proves to be in exquisite company. The album is only released in a limited edition of 300 copies. Buy the cd and make yourself one of the initiated Orphikoi or AimA-adepts!
Video and artwork are made by Aimaproject sa (www.aimaproject.com).
https://aimatheillusionofsilence.bandcamp.com
https://www.facebook.com/retortae
Tom PLOVIE
02/07/2020
---
Italië en muziek - het blijft een goed huwelijk. Niet alleen voor de barokliefhebber, maar ook voor wie houdt van neoklassiek, -folk of dark wave. Naast de gekende namen als Ataraxia, Camerata Mediolanense of Corde Oblique heb ik vorig jaar AimA ontdekt. Zij zou deze maand naar België komen (#Trouwfest) maar daar heeft covid-19 anders over beslist. De organisator vertikte het om er een online versie van te maken en stelde alles één jaar uit. Groot gelijk geef ik hem: geduld loont en muziek ten volle beleven doe je niet vanachter een scherm.
Dat het pijn doet om AimA dezer dagen niet live te zien en horen, zal ik niet ontkennen. Mijn recencies over haar eerder werk zijn daar goede getuigen van. Het persoonlijk contact - wat een lieve en erudiete dame is zij toch! - maakte het uitkijken naar dit festival extra spannend. Gelukkig viel haar album vorige week in mijn schoot. Met de hoofdtelefoon strak opgezet en extra literatuur over de Orfische Hymnen onder de arm kon ik mijzelf onderdompelen in 'Music for certain rituals', zoals het werk heet.
Vooraleer over die luisterervaring te schrijven, moet ik het hebben over de samenwerking met Luca Bonandini van The Illusion of Silence. Met TIOS maakt deze Italiaan "songs about existential questions, light and darkness with a melancholic mood", zoals hij het zelf omschrijft op zijn Facebookpagina. De instrumenten die hij bespeelt ogen exotisch, afgaande op namen als psalterium en zither (oude snaarinstrumenten), santoor (Indiaas hakkebord) of de m'bira (duimpiano). Aangevuld met piano, keyboards, gitaar, percussie, melodica en fluit heeft deze multi-instrumentalist alles in huis om de fenomenale stem van AimA passend te ondersteunen.
Centraal thema van dit conceptalbum is de mysteriecultus van het Orfisme, met een focus op de Orfische Hymnen. Deze omvatten 87 religieus getinte gedichten, daterend uit de laat-Hellenistische periode (tweede à derde eeuw na Chr.). Zij werden gereciteerd tijdens mystieke rituelen, ter ere van Orpheus. Hiermee wou men blijven strijden voor het voortbestaan van dat Hellenistische verleden tegenover het opkomend christelijke geloof. Het Orfisme an sich werd nooit geïnstitutionaliseerd maar werd meestal uitgeoefend in een besloten kring van zij die geïnitieerd waren, de zogenaamde Orphici of Orphikoi.
Orpheus was degene die de geheimen van de onderwereld kende. Hij mocht immers, op basis van zijn uitstekende zangkunst en lierspel, zijn overleden geliefde Eurydice terug naar de wereld van de levenden leiden. Nadat hij de enige voorwaarde daartoe - hij mocht niet naar zijn geliefde omkijken op weg naar het zonlicht - had geschonden, moest hij definitief afscheid van haar nemen. De kennis van die onderwereld en de leer over het leven na de dood speelde een hoofdrol bij de Orphici. Om een beter leven na de dood te krijgen, streefden zij lichamelijk en geestelijke reinheid na door zeer ascetisch te leven én zich te laten inwijden met speciale kennis over dat hiernamaals.
De daartoe gebruikte Hymnen zijn gewijd aan specifieke godheden, alsook aan de kosmische elementen én de wierook die werd gebruikt tijdens die riten. Op het album worden teksten gebruikt afkomstig van gouden tabletten met Orphische gebeden. Zij werden gevonden in de graven van Thrurii en Hipponium. Eén ervan is te bezichtigen in het museum van Napels. Deze tabletten hadden tot doel om de overledenen een voorspoedige overgang te bezorgen. AimA voegt zelf nog, als dichteres, twee gedichten toe om dit alles te bekijken vanuit een hedendaags standpunt.
Zij begon het op muziek zetten van deze Hymnen al op het album 'Di AimA il Segno' (zie eerdere bespreking) als Insula Lucis, een samenwerking met Nico Guerrero. Nu kan deze ambitie gefinaliseerd worden door de samenwerking met The Illusion of Silence. Een eerste luisterbeurt leert ons meteen dat dit werk best als één geheel wordt opgenomen en ervaren. Zo brengt het de luisteraar helemaal in de sfeer van die riten en occulte teksten. AimA zelf klinkt meer verweven met de muziek dan op haar andere platen en dat maakt de ervaring des te intenser en coherenter. De rijke muzikale ondersteuning, boordevol kleine details, zorgt voor een heuse grand cru binnen het genre dat misschien te makkelijk als zweverig wordt weggezet. Het ritueel zélf staat hier centraal en niet zozeer het eigen kunnen van de artiesten in kwestie, al zijn hun vaardigheden meer dan bewonderenswaardig.
De harp, stem en spaarzame percussie zorgen in opener 'To the Sun' voor een sfeervolle start: rustig en meanderend als de eerste zonnestralen die zich 's ochtends aanbieden. Op 'To the Moon', met als ondertitel: 'Fumigation from aromatics', krijgt het ritueel meer body door de recitatie van AimA. Donkerder en occulter wordt het op 'To Mars': dit klinkt als een heus offerlied waarbij het vloeien van bloed om de godheden gunstig te stemmen een must is. Wat een weldoordachte opbouw in nummers! Is er dan een offer gebracht, dan kan deze ziel op de tonen van 'To the Graces' zorgeloos naar het hiernamaals. Immers, de lange lage noten en ijle stem van AimA begeleiden passend naar de wereld van Hades.
Op naar de gouden tabletten met eerst 'The Pætilía Tablet'. Doordrenkt van een marcherende puls, dwingende recitatieven en een zweverige zang klinkt dit als een heuse rite de passage. 'The Thuriis Tablet' heeft een intiemer karakter - met spaarzame bellen en percussie - maar nooit wordt de rituele sfeer tenietgedaan.
Tot slot zijn er de door AimA geschreven gedichten. Er is het Latijnse 'Spiritui Carmen' (Ode to the spirit) dat letterlijk met tromgeroffel wordt ingeleid. Dit is een zeer verheven en spiritueel lied. AimA zou bij het schrijven ervan de mystica Hildegard von Bingen in het achterhoofd hebben gehad. Achtergrondzang werd passend verzorgd door Northgate (aka Evor Ameisie, van het eerder aangehaalde Camerata Mediolanense). Er is een extractie van het lied op video gezet, gebaseerd op het schilderij 'March of the Goths' van Arnold Böcklin. Daarnaast is er 'Ama il tuo sogno se pur ti tormenta' (Love your dream even if it torments you) waarop AimA in haar moedertaal het best klinkt: fluisterend in het refrein, reciterend in de strofen en ondersteund door sobere percussie en opnieuw die belletjes. Stemmig.
Het mag gezegd dat de Italiaanse AimA, tesamen met TIOS, opnieuw een ijzersterk concept heeft uitgewerkt. Zoals we dat van haar gewoon zijn: perfect tot in alle details, het grafisch ontwerp inbegrepen. Ze dankt uitdrukkelijk de Griekse Muzen, waarmee ze bewijst in uitstekend gezelschap te vertoeven. Het album werd uitgebracht op 300 exemplaren, maak jezelf tot één van de ingewijde Orphikoi of AimA-adepten!
Video and artwork are made by Aimaproject sa (www.aimaproject.com).
https://aimatheillusionofsilence.bandcamp.com
https://www.facebook.com/retortae
Tom PLOVIE
02/07/2020
---
---