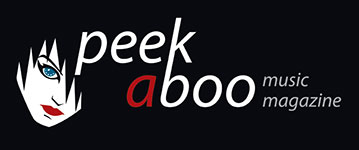 like this cd review
---
ROME
The Hyperion Machine
Music
•
CD
Dark Folk
•
Dark Pop
•
Neofolk
[87/100]

Trisol
11/12/2016, Didier BECU
---
During recent gigs we got a glimpse of the new album, which gave us the feeling that the latest of Rome would be a great masterpiece. And yes, The Hyperion Machine may be the most accessible album of this Luxembourg band so far, it is also its finest.
The bells in the short intro song sound ominous, you hear distorted voices and the familiar neofolk guitars. You hear it from the first note: this will be a stunner.
The acoustic Celine in Jerusalem is about the never ending war tragedy in the Israeli capital. A simple song that grabs you by the scuff and shows that Jerome Reuter is a songwriter who transcends all genres.
In Transference we hear Eric Becker's guitar and the booming bass of Patrick Kleinbauer: dark pop like you only find on masterpieces by Nick Cave. This is huge.
The Hyperion Machine is also the most varied album of Rome, Alabanda Breviary reminds you why this Luxembourg band is so loved by the neofolk audience.
An album by Rome must contain a large dose of melancholy. Stillwell which is a duet with his Swedish friend Thåström, is melancholy at its best. You notice that Rome is in evolution, but it is a band that respects its own sound. Cities Of Asylum and Skirmishes For Diotima could have been on the first Rome records: dark acoustic pop, but extremely beautiful. Adamas sounds macabre, subtle guitars which pierce your heart.
Verschliesse nicht das Tor, verschliesse nicht dein Herz, lasst weder Angst noch Hass Europas Erbe bestimmen, it's Jerome Reuters cry of fear in The Secret Germany. It is followed by Die Mörder Mühsams that sounds like a gramophone record from the 30s, food for thought.
This gem is completed with the poppy but moving Fanfan. The Hyperion Machine may not become the typical record some neofolk fans wanted to hear, but if you're in love with beauty, then you will fall in the arms of The Hyperion Machine.
Didier BECU
11/12/2016
---
Tijdens recente optredens konden we er al een glimp van opvangen en kregen we het gevoel dat de nieuwste van Rome wel eens een groot meesterwerk zou kunnen worden. En jawel, The Hyperion Machine mag dan de meest toegankelijke plaat zijn die de Luxemburgse band tot dusver heeft gemaakt, het is ook met verve hun allermooiste.
Het klokkengelui in de korte introsong klinkt onheilspellend, je hoort vervormde stemmen en de vertrouwde neofolkgitaren. Je merkt het vanaf de eerste noot: dit wordt een prachtplaat.

Het akoestische Celine In Jerusalem gaat over de eeuwige oorlogsellende in de Israëlische hoofdstad. Eenvoud die je bij je nekvel grijpt en toont dat Jerome Reuter een songsmid is die boven alle genres uitstijgt.

In Transference horen we de gitaar van Eric Becker en de doordringende bas van Patrick Kleinbauer, beklemmende donkere pop zoals je die alleen maar op meesterwerken van Nick Cave aantreft. Groots.

The Hyperion Machine is ook het meest gevarieerde album van Rome Zo laat The Alabanda Breviary nog eens horen waarom deze Luxemburgse band zo geliefd is bij het neofolkpubliek.

Een Rome-plaat kan natuurlijk niet zonder een portie weemoed. Stillwell, een duet met zijn Zweedse vriend Thåström, is melancholie ten top. Je merkt duidelijk dat Rome een band in evolutie is zonder dat het eigen geluid wordt verloochend, Cities Of Asylum en Skirmishes For Diotima halen herinneringen op aan de eerste platen van Rome: eenvoudige akoestische donkere pop, maar bloedstollend mooi. Adamas klinkt macaber, subtiele gitaren die je hart doorboren.
Verschliesse nicht das Tor, verschliesse nicht dein Herz, lasst weder Angst noch Hass Europas Erbe bestimmen, het is Jerome Reuters angstkreet in het aangrijpende The Secret Germany. Het wordt gevolgd door Die Mörder Mühsams dat klinkt als een gramofoonplaat uit de jaren 30, stof tot nadenken.

Deze prachtplaat wordt afgesloten met het poppy maar ontroerende Fanfan. The Hyperion Machine is mogelijkerwijs niet de doorsneeplaat waarop neofolkfans met oogkleppen op zitten te wachten. Wie verliefd is op schoonheid, zal zonder twijfel in de armen van The Hyperion Machine vallen.
Didier BECU
11/12/2016
---