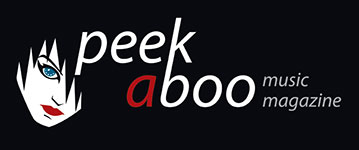 like this concert review
---
LEVEL 42
Mechelen, Maanrock (28/08/2016)
Concert
Funk/Soul
•
Jazz
•
Pop
11/12/2016, Mark VAN MULLEM
---
Brittish jazzfunk legends Level 42 headlined the last day of the 20th anniversary edition of the Maanrock Festival in Mechelen on Sunday, August 28. From the 1980 original line up only bass player, singer Mark King and keyboardplayer Mike Lindup remain, but the live band was grand in Mechelen.

Mark King is still the king of the left hand slapping technique. That bass was of course very present in the sound mix. King introduced the bass slapping style in pop music and explored his percussion technique when he traded his drumkit (yes, King was the drummer in the formative Level 42days) for a bass guitar.

Veterans King and Lindup threw a good party on the Mechelen Market Square that Sunday night. Of course with a typical festival set, thus including nearly all the hits. The overall sound was good and that heavenly bass of Mr. King: wow!

The only backdraw was King's voice which sounded rather weak and at times King was singing badly out of key. Ouch! But it didn't kept him and his musicians from putting on a great show and the fans will probably kindly forgive him.

In fact Level 42 proved to be a well oiled hit machine; after Heaven in My Hands, which opened the set, all other classics followed one after the other: Running In The Family, Children Say, both being my less favourite songs, but then followed the marvelous Sun Goes Down (Living it Up) and Something About You and especially Lessons In Love and Hot Water! Werealso played: Build Myself a Rocket and an excellent Starchild.
The time frame was limited to only one hour, so no time for the other Level 42 hits. Surely this was not the best concert ever, and I've seen beter Level 42 shows, but certainly a good and entertaining festive show and a nice closure for three days of Maanrock.
About Mark's voice: after the gig it was brought to my attention that King was extremely tired after the very intensive touring. Maybe Level 42 could do like some other bands do: add days off to the tour and enjoy. Good idea, Mark?

Setlist:
Heaven In My Hands / Running in the Family / Children Say / The Sun Goes Down (Living It Up) / Something About You / Lessons In Love / Starchild / Build Myself a Rocket / Hot Water.
Mark VAN MULLEM
11/12/2016
---
De Britse jazzfunk-legende Level 42 had de eer om als spreekwoordelijke kers op de taart te fungeren op de twintigste Maanrockeditie. Je twintigste verjaardag vieren met Level 42: er zijn ergere dingen in het leven, niet?

Van de originele line-up (1980) blijven alleen zanger-bassist Mark King en toetsenist Mike Lindup over, maar de extra muzikanten waren niet van de minsten. Mark King mag zijn achternaam nog steeds bezigen in de left hand slapping-techniek. King ontwikkelde deze percussieve techniek toen hij het drumstel inruilde voor de basgitaar en introduceerde als eerste bassist ter wereld de 1/32e noot. De slapping-techniek mocht hij in Mechelen ook nog eens tonen...

Veteranen King en Lindup & Co bouwden op de goed volgelopen Mechelse Grote Markt een geweldig fijn funkfeestje. Een feest van herkenning ook, met uiteraard die zo karakteristieke bas van King goed hoorbaar in de mix. Het enige minpunt, maar de vraag is of het publiek zich daar echt aan stoorde, was de tanende stem van King en soms zong Mark er gewoon flink naast en niet een béétje maar kilometers. Maar het kon, ook voor wie dat wel bemerkte, de pret niet drukken bij een verder uitstekende show.

De Britten vuurden de ene hit na de andere af op het gewillige publiek. Er werd erg sterk geopend met Heaven in My Hands, al gauw volgde ook Running In The Family en Children Say, niet echt mijn twee favorieten maar Sun Goes Down (Living it Up), Something About You en vooral Lessons In Love en Hot Water, maakten dan weer veel goed. Ook in de set: Build Myself a Rocket en een erg sterk Starchild

Niet het beste concert ooit, maar wel gewoon goed en een mooie afsluiter van de laatste van de drie Maanrockdagen en meteen ook van 20 jaar Maanrock. En Mark King: mij werd nadien verteld dat King behoorlijk moe was door het intensief touren, misschien dan zoals sommige bands doen en af en toe een rustdag inlassen, Mark?


Setlist:
Heaven In My Hands / Running in the Family / Children Say / The Sun Goes Down (Living It Up) / Something About You / Lessons In Love / Starchild / Build Myself a Rocket / Hot Water.
Mark VAN MULLEM
11/12/2016
---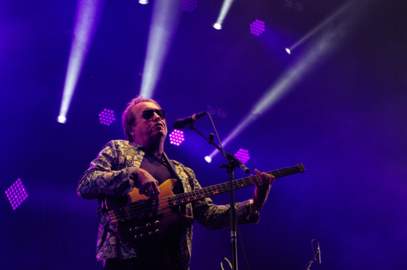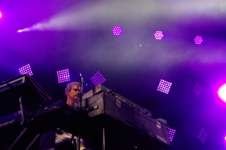 ---