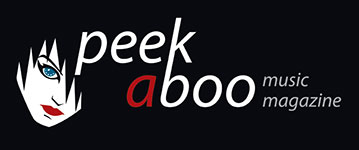 like this cd review
---
POSEYDON
Masterpiece
Music
•
CD
Death Metal
•
Trashmetal
[76/100]

Self-released
11/12/2016, Wim GUILLEMYN
---
Poseydon was founded in 1992 and after a relatively successful start, a silent period followed. Especially as some of the members were successful with EverGlow. Since 2010 the band is on the way up again. Cold World came out in 2011, followed by many gigs throughout Flanders. Poseydon takes its time to write and record new material.
Masterpiece is, like Cold World, an album that is situated between death and thrash metal. They who have appreciated the previous release, certainly will like this album. The sound and the guitars are recognizable. The lyrics are macabre, for instance about the thoughts of a serial killer.

Realm of the Dead is one of the best tracks with great riffs, hooks and rhythms. The same counts for Last Sunset. The dark track Innocent Blood closes the album and convinces me. Weakness includes fast riffs, but the vocals are less stong. Christoph Lamsens' voice fits with the music, but it is not really memorable. That is my only criticism. Just listen to a band like Sacred Reich, and you will hear the difference in the vocals.

One song is an instrumental: Tortured Shadows, which is sober and well done. For the rest we hear traditional thrash metal with lyrics that are typical for the genre. Masterpiece is no masterpiece, therefore I miss a distinct sound, but it is a decent and good album that will do fine on stage.
Wim GUILLEMYN
11/12/2016
---
Poseydon is in 1992 opgericht en kende na een vrij succesvol begin een stille periode, vooral toen een deel van de leden furore maakten met Everglow. Sedert 2010 timmert de band weer aan de weg. In 2011 kwam Cold World uit (een snedig album) en werd er veel in Vlaanderen opgetreden. Poseydon heeft zijn tijd genomen om nieuw materiaal te schrijven.
Masterpiece is net als Cold World een album dat zich situeert tussen death- en trashmetal. Wie het vorige album kon apporeciëren, zal dit zeker ook goed vinden. Het geluid en de gitaren zijn herkenbaar. De teksten zijn macaber en gaan o.a. over de gedachtengang van een seriemoordenaar. Realm of the Dead is één van de beste tracks met ferme riffs, hooks en ritmes. Ook de donkere track Innocent Blood dat het album afsluit, kan mij overtuigen.

Weakness bevat vlugge riffs, maar vocaal kan het mij minder overtuigen. De stem van Christoph Lamsens past bij de muziek, maar de zanglijnen zijn niet echt onvergetelijk. Dat is mijn enige punt van kritiek. Luister naar een gelijksoortige band zoals bijv. Sacred Reich, en je hoort het verschil in de vocals. De ritmiek en melodie zijn uitgesprokener.

Eén track is een instrumental: Tortured Shadows, dat stemmig in goed in elkaar zit. Voor de rest krijgen we nogal traditionele trashmetal met vooral op het vlak van de lyrics elementen van deathmetal. Masterpiece is geen meesterwerk. Ik mis daarvoor een beetje wat eigenheid. Het is wel een degelijk en goed album dat live zonder twijfel tot zijn recht zal komen.
Wim GUILLEMYN
11/12/2016
---