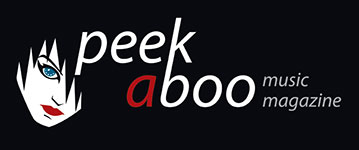 like this cd review
---
MY DYING BRIDE
Feel The Misery
Music
•
CD
Death Metal
•
Doom
[88/100]

Peaceville Records
28/10/2015, Wim GUILLEMYN
---
We guess that the guys from My Dying Bride never will make uplifting music. In terms of death/doom metal they play at a high level for years, and on this album we welcome guitarist Calvin Robertshaw again, who was part of the band between 1900 and 2000.

The album opens strongly with the melancholic and clean sung And My Father Left Forever, a song that starts quite dynamic and has some slower middle pieces. On To Shiver in Empty Halls the clean vocals are gone, and Stainthorpe starts to grunt. The guitars sound more raw and fit well with the vocals.

The melancholic piano piece that introduces a dark part, is an excellent moment. The tempo completely disappears and the emphasis isq clearly on the atmosphere. Towards the end we hear a medieval, almost gothic guitar that accompanies Aaron's whispering. A very strong composition.

On A New Cold Curse we hear again clean vocals, and the voice is similar to the one of Tapio Rautavaara from Him, or the late Peter Steele of Type O Negative. Feel The Misery has a nice chorus with some violins, and again with some gothic elements. The lyrics are a glorification of misery in all its forms. It doesn't make you happy at all, and sometimes it worries me, but it is a fact that it expresses the music in a beautiful way.

Feel The Misery is a beautiful album with the known My Dying Bride elements: doom, an epic sound, the gothic elements and varying vocal styles. Ultimately, this album will fit well with their previous works. The strongest tracks are the epic To Shiver in Empty Halls, the gothic Feel The Misery and the varied ten-minute epic Within A Sleeping Forest. The new My Dying Bride is, along with Draconian 's Sovran, one of the best albums I've already heard in the genre this year.
Wim GUILLEMYN
28/10/2015
---
Erg vrolijke muziek zullen de heren van My Dying Bride wellicht nooit maken. Op het vlak van death/doom metal staan ze al lange tijd op een hoog niveau en op dit album verwelkomen we opnieuw gitarist Calvin Robertshaw, die tussen 1900 en 2000 ook al deel uitmaakte van de band.
Het album opent sterk met het melancholisch en volledig clean gezongen And My Father Left Forever, een nummer dat vrij dynamisch begint en wat tragere middenstukken heeft. Op To Shiver in Empty Halls laat Stainthorpe de cleane zang grotendeels achterwege en grunt er duchtig op los. Ook het gitaarwerk is rauwer en sluit goed aan bij de zang.
Het melancholische pianostukje, dat een donker stuk inleidt, is een sterk moment. Het tempo verdwijnt helemaal en de nadruk ligt duidelijk op de sfeer. Tegen het einde horen we een middeleeuws, bijna gotisch gitaarstukje dat Aarons gefluister begeleidt. Een erg sterke compositie.
Op A New Cold Curse horen we opnieuw cleane vocals en de stem doet soms wat aan Tapio Rautavaara van Him, of aan de betreurde Peter Steele van Type o Negative denken. Feel The Misery begint broeierig, en er is een mooi verrassend refrein met violen, met opnieuw wat gothic elementen. De tekst is een verheerlijking van de miserie in al haar vormen. Erg vrolijk word je er niet van en soms erger ik er mij wat aan,m aar het blijft een feit dat de muziek mooi tot uitdrukking wordt gebracht.
Feel The Misery is een mooi en consistent album met de bekende My Dying Bride-elementen zoals doom, een episch geluid, de gotische elementen en de variërende zangstijlen. Uiteindelijk staat dit album goed tussen hun ander werk. De uitschieters hier zijn het epische To Shiver in Empty Halls, het gotische Feel The Misery en het gevarieerde tien minuten durende epos Within A Sleeping Forest. De nieuwe My Dying Bride is samen met Draconian's Sovran één van de beste albums dat ik dit jaar in het genre heb gehoord.
Wim GUILLEMYN
28/10/2015
---