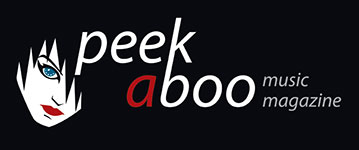 like this concert review
---
ILLUMININE & MICHAEL PRICE TRIO
Antwerp, De Roma, 22/10/2015
Concert
Ambient
•
Neoclassical
•
Prog Rock
•
Soundscape
•
Soundtrack
[95/100]

27/10/2015, Ward DE PRINS
---
Last Thursday, there was a double concert by Michael Price and Illuminine at the beautiful venue De Roma in Antwerp. The room was cozy, with tables with tea lights and chairs, which gave the listener the opportunity to enjoy the music with a fresh Bolleke (an Antwerp beer-ed.)
The Michael Price Trio had the honor to perform first. With Entanglement, Michael just released a very strong album on Erased Tapes. It's a piece full of dreamy compositions, enriched with strings, including a quite prominent cello, as well as a beautiful soprano voice. My expectations were high. And I was surprised to notice that the compositions of Entanglement sound strong on stage as well, especially with Peter Gregson on cello and Ashley Knight as soprano. My personal highlights were The Uncertainty Principle, as well as the short improvisation by Michael Price and Peter Gregson. A brilliant and intense first gig!
After a short break it was time for the Belgian band Illuminine, whose magical, dreamy and ambient/soundscape, prog rock and neo-classic debut album # 1 has been in my CD player for months. However, I never saw the nine-piece ensemble of Kevin Imbrechts live, and this gig was the perfect opportunity!
The band performed behind a semi-transparent white gauze. The slow and dreamy melodies were supported by a perfect lighting that emphasized the sometimes melancholic, sometimes uplifting nature of the music. The band was able to keep the audience so quiet that there was an incredible serenity, not even an applause or any other sound, the whole concert was experienced in silence, with a thunderous applause at the end. An odd but delightful atmosphere. Personally, I thought that all of the compositions were even more intense live than on CD, especially because of the versatile noisy effects of the electric guitar, which I obviously hadn't noticed when hearing the CD.
Occasionally the lights came from the side or the back of the stage, with a magical spectacle of colors and shadows on the gauze that separated the band from the audience.
Despite a hectic week and hurrying to get in time at the venue, I was completely Zen after their gig that lasted approximately 75 minutes. And even more, I was completely overwhelmed by the total spectacle that Illuminine offers on stage. It's a long time since a group could surprise me in such an intense way, truly magnificent & mesmerising!
I really have to find out more about Kevin Imbrechts and his fantastic compositions, and so should you!
Ward DE PRINS
27/10/2015
---
Afgelopen donderdag vond er in de prachtige zaal "De Roma" in Antwerpen een dubbelconcert plaats met Michael Price en Illuminine. De zaal was gezellig ingedeeld met tafeltjes met daarop theelichtjes en stoeltjes, zodat je de gelegenheid kreeg om volop van de muziek te genieten, lekker achteruitgezakt met een fris Bolleke in de hand.
Het Michael Price Trio, dat met Entanglement net een ijzersterke plaat op Erased Tapes hebben uitgebracht, mocht als eerste optreden. Op hun album vind je dromerige composities opgeluisterd met strijkers, waaronder een vrij prominente cello, alsook een prachtige sopraanstem. Mijn verwachtingen waren dan ook hoog gespannen. En zowaar, de composities van Entanglement klonken ook live zeer sterk, zeker met Peter Gregson op cello en Ashley Knight als soprane. Als uitschieters noteer ik alvast The Uncertainty Principle, alsook de korte improvisatie van Michael Price & Peter Gregson. Zeer leuk en een sterk eerste concert !
Na een korte pauze was het dan tijd voor het Leuvense Illuminine, wiens feeërieke, dromerige ambient/soundscape, progrock & neoklassiek debuutalbum #1 reeds maanden in mijn cdspeler vertoeft. Het negenkoppige ensemble van Kevin Imbrechts had ik echter nog nooit op een podium meegemaakt, en in De Roma was dit de uitgelezen kans!
Achter een semi-transparante wit gaasdoek traden de heren op. De trage dromerige melodieën werden ondersteund door een perfecte verlichting die nu eens het melancholische, dan weer het opbeurende karakter van de muziek mochten onderstrepen. De groep kreeg het publiek zo stil dat er een ongelooflijke sereniteit ontstond, waarbij het publiek – zonder applaus of enig ander geluid – het hele concert zwijgzaam onderging om de muzikanten pas op het einde op een daverend applaus te trakteren. Het was een bevreemdend, maar weliswaar zalig sfeertje. Zelf vond ik alle composities live nog intenser dan op c en vooral de elektrische gitaar, die duidelijk instond voor allerlei noisy geluidjes, maakte een enorme indruk op me (wellicht ook omdat ik diens belangrijke rol op de cd niet eens had opgemerkt).
Occasioneel werden de muzikanten belicht vanaf de zijkant of de achterzijde van het podium, wat een magisch schaduwenschouwspel gaf op het gaasdoek dat deze bende van het publiek scheidde.
Ondanks een compleet hectische week en me te hebben opgejaagd om tijdig de zaal te bereiken, was ik na hun concert van zo'n 75 minuten compleet Zen, en volledig gewonnen voor het totaalspektakel dat Illuminine live te bieden heeft. Lang geleden dat een groep me nog zo intens kon verrassen, helemaal top!
Binnenkort ga ik toch eens trachten om wat meer te weten te komen over Kevin Imbrechts en diens fantastische composities. En dat zouden jullie ook beter doen ! Zalige band!
Ward DE PRINS
27/10/2015
---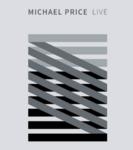 ---