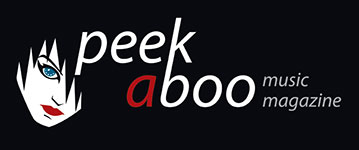 like this vinyl review
---
CHRIS TENZ
Nails Through Bird Feet
Music
•
Vinyl
Acoustic
•
Dark Ambient
•
Soundscape
[78/100]

Death Rattle Press
27/10/2015, Ruben SAEY
---
Chris Tenz is a Canadian artist who currently lives in London and who grew up in an isolated religious sect, which he later left. It is not so obvious, because the outside world caused him a lot of frustration and confusion. By asking questions about himself and the surrounding world, and as a result of the battle against the demons in his head, Chris needed an outlet which he found in composing songs. He went looking for places, both inside and outside of his mind, that meant something in his life. These confrontations sometimes were painful and resulted after five years in the album Nails Through Bird Feet.

It is not easy to describe this music. I would categorize it as dark ambient, as the music is mainly made of sound collages, added with the texts of Chris and some acoustic guitar or a violin.

Nails Through Bird Feet could be a soundtrack for a period in the life of Chris Tenz. It is an album that needs several spins before it really enters your mind, and you better listen to it in a subdued atmosphere with some dim light, a good drink and especially silence. The latter is the friend that guides you through this record and thus contributes to a festive atmosphere.
A lot of artists have participated on this album abd that gives the songs an extra dimension. It is not exactly the most accessible album ever, but after some listening sessions, I thought it was a very good, and most original way to rediscover your deepest self, get used to it and ultimately it brings your mind at peace and leads to harmony.

Some parts give me goosebumps and that is what music is made for: to stand still for a moment and think about life. A very intense album.
Ruben SAEY
27/10/2015
---
Chris Tenz is een Canadese artiest die momenteel in London woont en opgroeide bij een geïsoleerde religieuze sekte die hij later verliet. Zo voor de hand liggend is dat niet, want de buitenwereld veroorzaakte bij hem in het begin een hele hoop frustraties en verwarring. Door zichzelf en de wereld voortdurend in vraag te stellen, alsook het voeren van een strijd tegen de demonen in zijn hoofd, had Chris een uitlaatklep nodig die hij vond in het componeren van songs. Hij ging op zoek naar plaatsen, zowel binnen als buiten zijn geest, die iets in zijn leven betekenden, ook al bleek dat soms pijnlijk. Toch zijn het confrontaties die op de een of andere manier hun uitweg moesten vinden. Dat leidde na vijf jaar tot het album Nails Through Bird Feet.

Het is niet eenvoudig om deze muziek te omschrijven. In zou ze als dark ambient categoriseren. Het zijn klankcollages, avoorzien van de teksten van Chris, aangevuld met een akoestische gitaar, een viool en andere instrumenten.

Nails Through Bird Feet zou je een soundtrack voor een periode uit het leven van Chris Tenz kunnen noemen. Het is een album dat meerdere draaibeurten nodig heeft vooraleer het echt tot je doordringt, en je beluistert het beter in een stemmig sfeertje met wat gedimd licht, een lekker drankje en stilte. Die laatste is de vriend die je begeleidt door deze plaat en zo bijdraagt tot een stemmige sfeer.
Er werkten heel wat andere artiesten mee aan dit album en die geven de nummers een extra dimensie. Het is niet meteen het meest toegankelijke album, maar na de nodige luisterbeurten vind ik het een heel goede, en vooral originele manier om je diepste ik te leren herontdekken, eraan te wennen en er uiteindelijk ook vrede mee te nemen zodat je op het einde tot een soort van harmonie kan komen.
Bij enkele passages kreeg ik kippenvel en dat is waarvoor muziek gemaakt wordt: om de luisteraar af en toe te raken en om eventjes stil te staan bij het leven. Een zeer intens album dat naast melancholie ook de nodige rust uitstraalt.
Ruben SAEY
27/10/2015
---