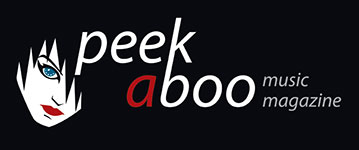 like this cd / vinyl / digital review
---
PETER BJARGO (ARCANA)
Structures and Downfall
Music
•
CD / Vinyl / Digital
Dark Ambient
•
Darkwave
•
Neoclassical
Cyclic Law
28/11/2019, Ash MCAULIFFE
---
If there is one artist in the Darkwave scene you can truly rely on to release exceptional record after exceptional record, it is Arcana's Peter Bjärgö. Though it came with great sadness when Arcana called it a day back in 2018 (or did they?), the promise of future solo releases by Peter gave fans hope.
"Structures and Downfall" is Peter's 5th solo album (inclusive of the collaboration with Gustaf Hildebrand) and is the perfect accompaniment to the dark half of the year. The record is the musical equivalent of that wonderful ambience one experiences when fresh snow has struck. A beautiful comforting blanket of wintry splendour where one's deep inner thoughts are free and safe to bounce off every possible surface with blissful exhilaration and touches every single nerve in the body so that each hair stands to attention. The album moves the listener to the very core. The soul absorbing every sound like a sponge, replenishing the psyche.
The craftsmanship and hard work put into every track on this record makes it incredibly difficult for me to choose one favourite as I have found myself listening to the album in its entire duration every time I press play. This is a testament to Peter's musical prowess.
I wholeheartedly recommend this record.
Ash MCAULIFFE
28/11/2019
---