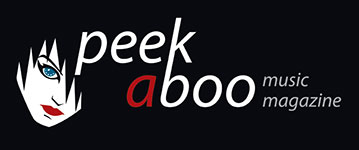 like this article review
---
PETER BJARGO (ARCANA)
Ten Albums That Changed My Life
Article
10/12/2016, Didier BECU
---
First we asked Cecilia of Arcana to name her ten favourite records, the next (obvious) step is to ask those of Peter! So here is Peter's choice in no particular order:
SWANS -White Light From the Mouth of Infinity
This is one of my all time favorites, for me having been listening to earlier Swans, which I love too, this album is just so beautiful. It brings back so many memories from late eighties, early nineties.
DEAD CAN DANCE - Within the Realms of a Dying Sun
This was a game changer for me. I remember listening to it with a friend, and I already knew the songs for some weird reason, I must have heard it before somewhere. But this one is probably the album that has inspired me most of all albums with any band.
POPOL VUH - Agape Agape
What a beautiful album! This feels like to primitive roots to all music. I could say ALL Popol Vuh albums. If I were to be left at a deserted island and got only one discography to listen to it would definitely be Popol Vuh.
BATHORY - Under the Sign of the Black Mark
I remember hearing this in my early metal days and this was the most brutal thing I ever heard. Still love it. When I die I will have "Call from the Grave" playing at my funeral.
THOMAS NEWMAN - American Beauty OST
This one is just so beautiful, I know this one is a bit common, but this soundtrack means more than any other. The plastic bag scene is just so sublime.
WILLIAM BASINSKI - The Disintegration Loops
I must chose the whole box because they belong together. Basinski is one of my more recent discoveries, I think I heard Melancholia like 5 years ago and I've been obsessed with his music ever since. There is something so beautiful and fragile with tape loops that more or less degrades with every minute played. I listen to Basinski almost on a daily basis. He seems to be a very nice person too.
ARVO PART - Miserere
It's so heartbreakingly beautiful. Probably the one contemporary composer that I love the most. Almost everything he did/do is incredible. I stopped sampling his music because I respect him too much.
SLAYER - Reign in Blood
This is just one of these classics that I never get tired of. Many memories from this one too. I remember listening to this one on a pair of headphones in a record shop in Visby (Sweden) and I was blown away!!
SCRAPING FOETUS OFF THE WHEEL - Hole
I simply just love this one. I heard it at a friends place many years ago and got hooked immediately.
CARDIACS - Sing to God I-II
This is so crazy, majestic and inspirational. I get this periods where I listen to this all the time, almost to the point where it get's manic.
Didier BECU
10/12/2016
---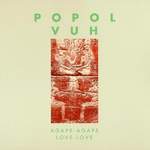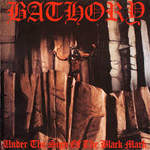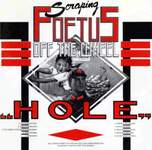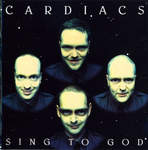 ---