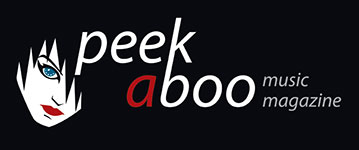 like this article review
---
CECILIA BJARGO (DER BLAUE REITER + ARCANA)
Ten Albums That Changed My Life
Article
10/12/2016
---
We asked Cecilia of the Swedish neo-classical dark ambient band Arcana to come up with ten records that changed her life...
1. JOHN LENNON- Double Fantasy
December 8th 1980, John Lennon was killed outside of his home. I had no idea who he was and my parents told me about The Beatles and what he meant for music. After one month I knew everything about him and when I got this album (actually my sister got it, I stole it), I totally fell for it. Of course, the songs of Yoko Ono are not my fave songs, but the song Woman became so emotional to me. When I listen to the album today, I am not blown away anymore, but at that time I found music. And I was 11 years old and totally in love with a dead guy!

2. IRON MAIDEN - Piece of Mind
1983, June, my friends and I went to our first concert ever; Iron Maiden - the Piece Of Mind-tour. I was blown away!! The energy, the music, the crowd. From that moment I was a full blooded metal head! Everytime I listen to this album I just smile, and I still know almost all songs by heart.

3. DEEP PURPLE - In Rock
Ian Gillan was my house God in my teens and Deep Purple my biggest idols. For me, it was a tragedy that the band didn't exist anymore and this album, especially the song Child in Time was turning on my stereo everyday. One day I read that Deep Purple was getting back together and also was about to go on tour. I saw them in Stockholm in 1985, fantastic. First time I actually cried on a concert, and then to my favourite song Child in time.

4. METALLICA - Master of Puppets
I met Cliff Burton about 5 hours before he died. He was one of my heroes and my teenage room was filled with posters on him (and Ian Gillan). I met him after the concert in Stockholm, September 25th 1986, the Master of Puppet tour and still to this day I have his autographs he gave me. This concert was amazing and to see Cliff Burton play Orion on stage was mind blowing. That album was as great on LP as on stage. I cried for days after he died and I still love that album. But I must admit, after that album I never paid attention to anything they have done.

5. PEARL JAM - Ten
My first bought CD after years of collecting LPs. This album is still a favourite, no matter how many new albums and bands I hear. All songs are fabulous on this one, but especially Oceans, Jeremy and Black. Damn, intense and amazing.... I just love it!!! Eddie Vedder's voice is great and has always been. Cannot get tired of it!

6. ARCANA - Dark age of Reason
Well, what can I say? If it wasnt for this album I wouldn't have met Peter. If it wasn't for this album I wouldn't have learned about a whole new world of new music I never even heard of. When I heard it for the first time I was blown away. I loved the atmosphere and the emotions the songs ewoked, and Peter's voice was the first thing I fell in love with (and still am).

7. DEAD CAN DANCE- Within the realms of a dying sun
Peter sent me this album and said it was the album that changed his life, the album that gave him creativity. It was back in 1999 and we had just met. I understood immediatelly what Peter meant, it was such an incredible album with songs that went straight to my heart. Especially the song Xavier, my favourite song on that album.

8. ARVO PART - (any album)
I can't choose, sorry! Arvo Pärt is in my opinion one of the most amazing composers and his works makes me calm and relaxed. My favourite album from start was De Profundis; but Te Deum and Spiegel im Spiegel are just works that is out of this world.

9. BOLT THROWER- Those once loyal
This album was in my iPad and later my iPhone for years, I never removed it. The speed, Karl's voice, the distorted guitars and the sound that is so specifically Bolt Thrower just ewokes an agression that fits me perfectly. I can have it in my headphones on my way to work and feel I can deal with anything then. Favourite song; Entrenched!!

10. ANE BRUN - Changing of the seasons
I first heard Ane Brun back in 2005 and I loved her voice. Very Joni Mitchel, but still so Nordic. When this album came out, it blew me away. The songs are fit so perfectlyin the album and her voice goes straight to your heart. Songs like The Fall, Don't leave and The Puzzle are always there with me!

10/12/2016
---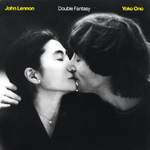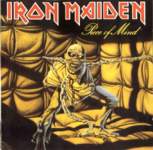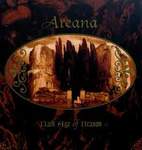 ---