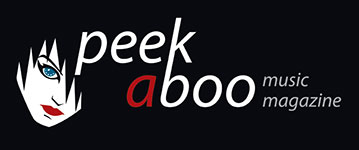 like this cd review

---
CHIRON
Eve
Music
•
CD
[90/100]

Self-released
10/12/2016, Didier BECU
---
Listening to Chiron always makes me smile, even if at times it seems more like a cynical smile. This Australian band should have been huge, but only reached the hearts of underground fans. The band has the perfect singer (Michael Aliani who you might know as the first singer of the goth act Ikon), a bassist whose play sends you shivers down your spine (Ikon's original bass player Dino Molinaro) and the most essential of everything: Chiron writes songs that stick on your mind. Let's go back to 1999 when Eve was released, Chiron's very first album.
No Order is a rather strange start for an album. Impossible to give it a certain style, not that there's any need for, as quality is the only thing we want. But I truly admit, I have become a fan of Michael's music because of its melancholy, and that's what I want to hear. No worries, as the next song Ascent is classic goth rock, but miles away from your usual Sisters Of Mercy or Mission-clone. This is just music that's written by someone whose heart was bleeding, transforming his torments in musical notes.

It's followed by Point Of No Return. Another distressing sledgehammer, but the tune is written in such a poppy way that you can't help yourself than singing it the whole day. A dark gem!
Can I say it? Yes, I simply have to, but Close My Eyes sounds a bit like The Cure. A track that could have been on The Head On The Door.

The six minutes-long Scream is something completely different, the jazzy atmosphere makes me think of Tuxedomoon, and I'm almost sure Holy Wars was an influence when Michael wrote this epic. It's the lament of someone lost. Something completely different from Night In Cairo that can be best described as perfect wave pop, all done in 3 minutes.

"I wish I was clean of it all, I wish it didn't happen, but I'm cursed" sings Michael in the heartbreaking Forgotten: goth rock (or if you prefer dark pop) that leaves a mark on your soul.
The title track Eve is an instrumental one. Do I hear some echoes from Bowie's Low? I really do, and it's another reason to embrace Chiron.

In a way, Burn has a funky feel...at least if you agree a drum computer can make funk.
Lost In Time places your face back in the unavoidable mirror that reveals the hard truth, time to watch yourself (again) and thinking about everything...

The album (I almost wrote the word "classic", and why not?) ends with Hate. The song has a real anger, and if PIL and Nine Inch Nails would make a baby, then this could be it!
Eve...is well, a classic album!
Didier BECU
10/12/2016
---