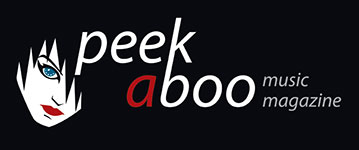 like this cd review
---
BRODKA
Clashes
Music
•
CD
Ethereal / Heavenly Voices
•
Folktronica
•
Indie
[84/100]

PIAS
10/12/2016, Didier BECU
---
Are you also one of those who think silly music competitions like Pop Idol should be banned? And yet, though it very rarely happens, some of these winners later become tremendous artists. Monika Brodka is a perfect example as such. She won at the age of sixteen the Polish edition and became a superstar in her own country later. Unlike other winners, Monika went her own way and recorded the album Granda on which she showed her audience where her roots are by using unusual instruments. More and more interest came from abroad, and for the first time she recorded an English-language album. Clashes was not an easy task, no ready-made texts, but more like an experimental collage of words.
She went into the studio with producer Noah Georgeson who previously worked with Joanna Newson, and it turned out to be a wise choice. Just as on Granda, Monika goes back to her childhood on Clashes, especially the Holy Mass because this ceremony made her discover the beauty of music, plus experiences she saw during various trips. This fabulous album that is full of reverie cuts like a knife with two sides: on the one hand it's beautiful, on the other it's emotionally dangerous.
Mirror refers to her love for Nirvana (the text begins with "I am a car-crash girl", which is how Kim Gordon described Courtney Love). Horses is inspired by the images of homeless people she saw in San Francisco and Los Angeles, it's magical pop that flirts with CocoRosie and Fiona Apple. Can not Wait For War is idyllic folktronica, but with the same venom PJ Harvey has in her music. Besides, the more the album evolves, the more she has in common with the British rock star.
Holy Holes is folk that crawls like a poisonous snake over your body. Funeral is, as the title suggests, macabre. Only Nico could be better! If Brodka made one pop song then it must be Up In The Hill. Maybe it's the title, but Kate Bush comes to mind.
As said, despite her love for jazz and R 'n B, Brodka loves Nirvana. A better example than the ultrashort My Name Is Youth can't be given. It's a contrast to the beautiful Hamlet which sounds as Icelandic alternative pop.
Clashes impresses. It sounds Western, and yet you hear how Brodka gets her inspirations from her own Slavic culture. That makes it a special, unique album that stands out above the rest.
Didier BECU
10/12/2016
---
Ben je ook van oordeel dat ze muziekwedstrijden zoals Popidool beter afschaffen? En toch, (hoewel heel zelden) worden sommige winnaars ervan grote muzikanten. Monika Brodka bijv. die op haar zestiende de Poolse editie won en nadien een superster in eigen land werd. In tegenstelling tot andere laureaten sloeg Monika steeds een eigen weg in, en nam ze het album Granda met een heleboel ongewone instrumenten op. Op deze manier wilde Monika haar publiek tonen waar haar roots liggen. Gaandeweg kwam er steeds meer en meer interesse vanuit het buitenland, waardoor de Poolse voor het eerst in haar leven een Engelstalige plaat opnam. Clashes werd geen gemakkelijke taak, geen kant-en-klare tekstjes, wel een experimentele collage van woorden.
Ze ging de studio in met producer Noah Georgeson die eerder samenwerkte met Joanna Newson, een verstandige keuze zo blijkt. Net zoals Granda grijpt Monika ook in Clashes naar haar jeugd terug, in het bijzonder de Heilige Mis omdat ze tijdens deze ceremonie de schoonheid van de muziek leerde ontdekken. Dat en allerlei ervaringen die ze tijdens verschillende reizen zag, vormden de kern van dit fabelachtige album vol dagdromerij dat als een mes met twee kanten snijdt: enerzijds prachtig, anderzijds emotioneel gevaarlijk.
Mirror is een kort stukje dat naar haar liefde voor Nirvana verwijst (de tekst begint met "I am a car-crash girl", de manier waarop Kim Gordon Courtney Love omschrijft).

Horses is geïnspireerd door wat ze van daklozen in San Francisco en Los Angeles zag, toverachtige pop dat met CocoRosie en Fiona Apple flirt. Can't Wait For War is idyllische folktronica, wel met hetzelfde venijn van PJ Harvey. Hoe verder het album evolueert, hoe meer ze trouwens op één lijn met de Britse ster komt te staan.

Holy Holes is folk die als een giftige slang over je lichaam kruipt. Funeral heeft, net zoals de titel het laat vermoeden, een macaber tintje. Alleen Nico zou beter kunnen! Als Brodka op een bepaald moment pop klinkt dan is dat ongetwijfeld op Up In The Hill. Misschien is het de titel, maar hier horen we duidelijk Kate Bush.
We zegden het al, ondanks haar liefde voor jazz en R 'n B, houdt Brodka ook van Nirvana. Een mooier voorbeeld dan het ultrakorte My Name Is Youth bestaat niet. Een groot contrast met het wondermooie Hamlet dat dicht bij IJslandse alternatieve pop aanleunt.
Clashes maakt indruk. Het klinkt Westers, toch hoor je duidelijk dat Brodka haar inspiraties uit haar eigen Slavische cultuur haalt waardoor dit een bijzondere, unieke plaat wordt die opvalt.
Didier BECU
10/12/2016
---