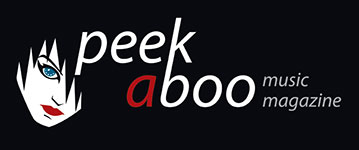 like this cd review
---
WINTER SEVERITY INDEX
Human Taxonomy
Music
•
CD
Cold Wave
•
Dark Wave
•
Post Punk
[92/100]

Manic Depression
10/12/2016, Didier BECU
---
Human Taxonomy is one of the records many cold wave (and dark wave) fans are looking forward to. The former album Slanting Ray was a big hit in the underground, and the duo (in the beginning a quartet) became a household name in the dark scene. This surely has something to do with the variety of the band's music, as it feels like if Simona Ferrucci and Alessandra Romeo absorb all the best of the alternative 80s and the contemporary Italian dark sound. Indeed, another Italian band which proves there's still future for somber music.
This mini-album contains seven songs. Most fans probably were hoping for more. The good news, however, is that each of them is a gem, songs that are true classics.
Winter Severity Index is all about emotions. Paraphilia is an instrumental: creepy noises in the background and a dark beat. It's menacing, and yet beautiful. You want a reference? The best This Mortal Coil did...
Athlete is dark wave with a post-punk twist. Because of the drum computer you tend to compare the song with Cocteau Twins' early days (Garlands), but Winter Severity Index is more than just that. It's music that crawls around your skin, a superb track with weird lyrics about the useless efforts athletes make. Yes, why does someone want to be an athlete, anyway? But then again who wants to be a rock star? Because it's in the veins. Fate will shuffle all the cards sings Simona. Silence is the sole thing that is left.
And then starts Waiting Room. The cold wave guitar sounds like early Cure and predicts all the best, this is indeed a breathtaking song. A dreamy sound, with (again) ghoulish lyrics, all added with spooky synths.
Human Taxonomy is also an album that wants to give you some hope. Backstroke is dictated by the rhythm of the drums and deals about the struggle, the need to survive when you're facing the abyss. This album is not exactly what you would call candy for the brains. And if it ever is one, then it's a sour one, some that is hard to swallow.
Drums Of Affliction is tribal wave with (as you can guess) the drums as the lead role. Think of X-Mal Deutschland. Yes, right them!
This marvelous album is closed with 5AM which creates the perception that you're alone on a cold planet. Well, not quite, you have Human Taxonomy. So yes, the Italians did it again!
Didier BECU
10/12/2016
---