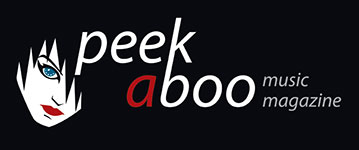 like this cd review
---
BLACK MOUNTAIN
IV
Music
•
CD
10/12/2016, Didier BECU
---
It's rare these days, but in the 70's many prog rock bands made it easy themselves by naming the albums just something like I, II or III. Just think of Led Zeppelin.
The Canadian quintet Black Mountain wants to continue this lazy tradition, IV is (of course) its fourth album. However, the CD became a very prestigious project because the psychedelic rockers went into the studio with legend Randall Dunn who previously worked with pioneers from the doom drone genre such as Sun O))) and Earth.
Opener Mothers Of The Sun sounds bombastic, but it's also very beautiful. The repetitive synths immediately evoke a King Crimson-atmosphere while menacing rock guitars tend to burst out, but are restrained by Amber Webber's heavenly voice.
Although many music fans compare the band with Pink Floyd, Black Mountain appears to be more than a copycat. Florian Saucer Attack has a metal atmosphere that comes close to wrong stuff of the 80s, but at the end of the day it's irresistibly cool.
Listening to this album, just means that you close your eyes and dream away. Defector takes you to places that human eye (or ear) rarely sees (or hears). Right, once Van Der Graaf Generator did it before, but that is not the issue now.
It's just how they do it, who expects the fact that a band comes up with a Black Sabbath-like riff in a song named You Can Dream?
No, if you want to hear cosmic music of the highest level, then you can't find anything better as Black Mountain now.
Line Them All Up allows your mind some rest, Joan Baez is somewhere around, it is the ideal way to prepare yourself for the dazzling moment that Cemetery Breeding is. "Oh, when you looked into my eyes I was dreaming or suicide" sings Stephen McBean. A song that is both cute and confrontational.
Dunn's influences are clearly noticed during (Over And Over) The Chain: deafening drone guitars which announce an inferno. The album finishes with the touching epic Space To Bakersfield.
In 1975 IV undoubtedly would be regarded as a classic in the genre, the kind of record that inspires others to create something beautiful themselves. No one stops you from writing this today as well: psychedelic prog rock that has all the characteristics of a milestone. One of the best records you hear this year!
Didier BECU
10/12/2016
---