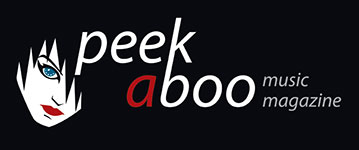 like this cd review
---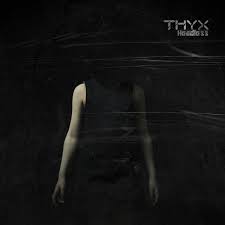 THYX
Headless
Music
•
CD
Electro Pop
•
Synth Pop / Electro Pop
[81/100]

Self-released
10/12/2016, Didier BECU
---
It's always a bonus if an album starts with a hell of a song, and that's exactly how to describe Not My Deal. It's a weird track that comes close to a synthetic version of prog rock, but with an irresistible synth pop melody that will move you to tears. The only factor you need to accept to enjoy it, is the fact that it's sung with a vocoder. We already can see some fans laughing, as Thyx is indeed the side-project of Stefan Poiss Markus who is the mastermind of mind.in.a.box: the techno pop band which made a trademark of its vocoder use. And yes, you get these vocoders on almost every Thyx-track as well, and it works!

Don't Get Alive is a futuristic song that halfway gets a seductive Kraftwerk-pattern. Call it future pop or whatever, we just stick to the terms of enchanting music which throws its arms around your soul.

Headless is a bit different, simply because the industrial Laibach-like approach gives it an aggressive touch. No worries if this is not what you have in mind as the pounding beats last for a few minutes only. Soon after Doomed breaks your heart (again). The vocoders dominate the song, and although it's not that easy to find a proper description for this Gothic Eurodisco (ha!), I guess at the end of the day it will please Pet Shop Boys-fans who except a dark touch.
Gravity has, just as the title suggest, a spacey atmosphere. The song gives you the feeling like if you're drifting among the stars, staring into the big nothing, the feeling of being indestructible and being lost at the same time. Superb!
Talking about space! A.I. has the sort of beginning that comes straight out of Spiral by Vangelis. Even if some people will raise their eyebrows for saying it, Pink Floyd is not that far away.

Thyx also pleases the fan of danceable synth pop. The best the band has to offer is Forgotten II : a high rhythm, the beats are what you actually call beats and all Thyx demands is to follow your body, the music will do the rest.
There's definitely an 80s-element in Thyx, even a bit cheesy at times, but it never fails. For some strange reasons, The Phial would fit perfect on the Footloose-soundtrack. And okay, it's maybe not exactly the most hip example to come up with, at least they knew how to write tunes then, and so does Thyx.
An album that's surely recommended if you like mind.in.a.box, or if you don't know them: Headless is worth giving a try if you want something completely very different!
Didier BECU
10/12/2016
---