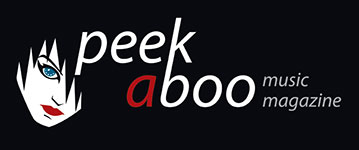 like this cd / vinyl / digital review
---
LUCKY AND LOVE
Transitions
Music
•
CD / Vinyl / Digital
Electro Pop
•
Synth Pop / Electro Pop
•
Synth Wave
[85/100]

20/04/2019, Kevin BURKE
---
The L.A synthwave Goliath known as LuckyandLove. This outfit comprises of the wizardry duo of vocalist and multi-synth-pedal-instrumentalist April Love, and drummer & multi-synth instrumentalist Loren Luck.

Their latest offering, Transitions, is a dynamic immersion into a world of beats galvanized by clever hooks and lyrics. From the outset of 'Soul Alive' (the latest single) to the closing of 'Rosary' the album brings the audience on a journey through a dreamy-pop landscape. Addictive and constructed with the right amount of emotion to veer the recording steadily away from the complete robotic sounds of similar acts.
Indeed, there is plenty of influences in the mix, from Ladytron to earlier twentieth century giants such as Cocteau Twins and Tubeway Army. Although hints only, the music itself is trademarked as completely their own. Lucky And Love have that edge which makes them a feast for searchers of new sounds. Transitions is after all only their second long-player, though it shows a supreme maturity in the two-years since the self-titled debut. Vocalist April Love sounds more sultry, the electronic femme fatale which can draw a listener in with the sweetest of syllables. Whilst Loren Luck piles on the wall of noise to frame and present the talent on Love perfectly.
"This is a very transformational record. Making it was an emotional journey with both heartbreaking and fun experiences because we are always in transition,"-Loren Luck.

SRD - Southern Record Distributors

TRACK LIST
1. Soul Alive
2. Animal (Wanna See You)
3. Dangerous Runaway
4. Bottomline
5. Dancing Alone Again
6. Summertime Frolic
7. It's a Mistake
8. Telekinesis
9. Medicine Woman
10. Rosary
Pre-order
https://shop.luckyandlove.com/collections/lucky-love-full-length-self-titled-album
Kevin BURKE
20/04/2019
---