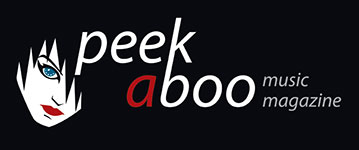 like this cd review
---
PASCAL PINON
Sundur
Music
•
CD
Folktronica
•
Indie
•
Minimal
•
Neoclassical
[82/100]

Morr Music
10/12/2016, Didier BECU
---
Music from Iceland, since years it is a concept that needs no explanation. Musically, this land was once awashed with Björk and het copycats, today we barely can keep track of the ice-cold (but simultaneously tender) dance/electronic releases.
Pascal Pinon is the project of the sisters Jófríõur and Ásthildur Ákadóttir. You might know Jófríõur as the singer of the popular band Samaris. Sundur is the Icelandic word for being separated, which is also the theme that recurs on this record. Due to musical circumstances, the sisters hardly see each other. It was not easy to get them in a studio together. They found some time in the Netherlands. The successor of Twosomeness includes 11 songs, finished in 18 months..
The voice of Jófríõur is often compared with Björk. And honestly, you can not ignore the resemblance between both. But compared with Samaris, she does something completely different with it. The eleven tracks are minimal dance pop songs with ambient-like piano and synthesizer sounds or strange noises which are collected by their father Áki Ásgeirsson, responsable for the percussion section. Sometimes he uses bizarre objects like disused aircraft parts.
Clever readers have understood the essence: if you are open to this, then Sundur is another Icelandic release to dream away on.
Didier BECU
10/12/2016
---
Muziek uit IJsland, het is een begrip dat sinds jaren geen uitleg meer hoeft. Werd dit land op muzikaal vlak ooit overspoeld door Björk en haar copycats, dan zijn de releases met ijskoude (maar tegelijkertijd) warme dance-electronica vandaag nog nauwelijks bij te houden.
Pascal Pinon is het project van de zusjes Jófríõur en Ásthildur Ákadóttir. Jófríõur ken je misschien als de zangeres van de populaire band Samaris. Sundur is het IJslandse woord voor apart en dat is ook het thema dat in deze plaat terugkeert. Door de muzikale omstandigheden waarin de zusjes verwikkeld zijn geraakt, zien ze elkaar nog nauwelijks. Het was dus niet eenvoudig om ze in een studio bij elkaar te krijgen. Ze vonden wat tijd in Nederland. Op de opvolger van Twosomeness vind je 11 songs waaraan ze anderhalf jaar hebben gewerkt.
De stem van Jófríõur wordt vaak met die van Björk vergeleken. En, eerlijk is eerlijk, daar kan je niet omheen. Wel, doet ze er, net als bij Samaris, in Pascal Pinon iets compleet anders mee. De elf tracks zijn minimale danspop die ondersteund wordt door ambientachtige piano- en synthesizerklanken of vreemde geluiden die door hun vader Áki Ásgeirsson zijn verzameld, en die tevens de percussie voor zijn rekening neemt. Soms doet hij dat met de meest bizarre voorwerpen, zoals bijv. afgedankte vliegtuigonderdelen.

Pientere lezers hebben de essentie begrepen: als je ervoor open staat, is Sundur alweer zo'n IJslandse release om heerlijk op weg te mijmeren.
Didier BECU
10/12/2016
---