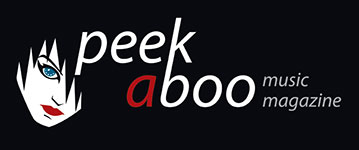 like this article review
---
RIO GOLDHAMMER (1919)
Ten Albums That Changed My Life
Article
10/12/2016, Didier BECU
---
Peek-A-Boo asked to Rio Goldhammer, singer of the legendary punk band 1919, to name the ten albums that changed his life...
It's always difficult to condense a lifetime of dedicated – at times even obsessive – music fandom, but it can be novel to take a step back and try to put things into context. I've opted to stick closely to the brief which has helped whittle down the list to just 10, but in turn there are many of my favourite artists that haven't made it: 1919's Machine has of course changed my life in more than one way, and Dinosaur Jr., Pulp, Bauhaus, and X-Ray Spex decorate the proximity of my stereo almost permanently, and Cardiacs and Mr. Bungle will always be favourites. Indeed, some of those that did make the list aren't even my favourite album by the artist. However each represents either a soundtrack to a time in my life in its own right, or a gateway to others that did.
1. THE BEACH BOYS – All Summer Long
This was probably the first band I was ever actually a fan of. As a young child, I was watching Flight of the Navigator with my nan, and there's this bit where the kid complains about the music in the spaceship and turns the radio on. I Get Around comes on and the kid goes: THAT'S more like it! (Or something – it was a long time ago and I haven't seen it since).
Anyway, I turned to her and said: what song is this? She said it was The Beach Boys, and a few days later I had my first album sat on the kitchen table. As the years went by I got more into Pet Sounds, then Surf's Up, but All Summer Long is where it began and it's full of gems. My nan wasn't around for much longer after that, but I always think of her when I listen to this earlier stuff. The Beach Boys have always been one of my favourites and I suppose it was her parting gift to me, which is good, because none of the jumpers she knitted me would fit any more…
2. SEX PISTOLS - Never Mind the Bollocks
Fast forward a few years and I'm watching VH1, and there are these two videos that are still on rotation – God Save the Queen, and Anarchy in the UK. I was about 12 at the time – not really old enough to know about politics, or where punk had come from. But the hooks, the swagger, and the fuzzy video of Johnny snarling at the screen made a lasting impression.The band embodies a bittersweet soap opera of rock n roll. I'm a huge fan of PIL, and John Lydon is still one of my favourite vocalists, but it was the Pistols that started it, even for a kid listening 30 years later. I used to listen to this album on my paper round, alongside Buzzcocks' Orgasm Addict on repeat, cycling with my headphones on and feeling invincible.
3. HANOI ROCKS – Bangkok Shocks, Saigon Shakes, Hanoi Rocks
Depending on who you're talking to, this is either the most or least cool thing to appear on the list! I was probably about 15 when I discovered this band. Thanks to the Manics and Guns 'n Roses I was already quite unlikely to be seen without thick eyeliner on, and then Mike Monroe came along and pretty much took over my wardrobe for the next few years (or at least, due to financial restraints, some kind of church jumble sale reimagining of what he would have done if that had been the case). I'd seen a stack of Hanoi albums on offer at HMV and bought them all, thinking they just looked like the coolest band in the world. So although it's not perfect, and my favourite of their songs are split across a few albums, after hearing Tragedy – the opening track and their best in my opinion – I knew they'd always have a place in my heart.
4. MANIC STREET PREACHERS – The Holy Bible
Their first album, Generation Terrorists, has played a huge role in my life. Alongside their impossibly cool aesthetic, thumping guitar riffs and intense lyrics, the Manics adorned their early artwork, videos, and even content, with the words of Camus, Burroughs, and Valerie Solanas. It's fair to say their influence extends somewhat uniquely – at least in my case – beyond music and fashion, and into literature and philosophy.
And yet, it is their third album that I have decided to include here in its place, even though the nature of this article dictates I ought to do otherwise. Because, well… fuck the rules. Even when they're my rules. How dare I try to tell myself what I can and can't write!? Goddam fascist!
I digress… The truth is I could probably compile a list of 5 Manics albums that changed my life and still feel guilty about missing some out. But The Holy Bible is their quintessential work. From start to finish, it delivers a cutting socio-political message through music that embodies the raw surroundings of their small Cardiff studio; Goth, punk, indie, awash with film samples and a lyrical style rooted more in essay than prose. Just listen to it.
5. THE WILDHEARTS – Earth Vs The Wildhearts
Another band that will always be close to my heart (I know that's the point of this list and a fairly redundant comment, but hey, fuck you and your judgemental eyes!) The Wildhearts are the perennial underdogs of British rock music, but with a wit and self-awareness that has cemented them a cult of loyal followers.
Like the Manics, Pulp and The Smiths, whose dedicated fans begin with introspective indie kids and reach out into the nexus of the broken, post-industrial communities that spawned them, The Wildhearts address the trials and tribulations of modern life, and do so with a nuance that prevents the undermining of working class culture that many Britpop-era bands fell into. However, unlike Morrissey, Cocker, et al. Through a Beach Boys-esque approach to vocal harmonies and an absurd catchiness, The Wildhearts maintain a positivity that inescapably endears them to anyone in need of an antidote to grinding reality. It's gallows humour, chirpy destitution, and a guiding light for any young fan that's just about to feel defeated by life. I challenge you to listen to this album and not have it in your head the next day.
6. THE LIBERTINES – Up the Bracket
So this is where I really start to show my age as the baby in 1919! The early 2000s saw a huge resurgence in indie music across the UK, with scratchy guitar bands dominating the national charts. Leeds had its most prolific period in terms of commercially successful bands since the 1980s, and at 14 I was about the right age to be swept away by the gig scene. But for most indie kids of the time, it was the London pair of Pete Doherty and Carl Barât that we followed religiously. The doomed folly of the band played out in the pages of the NME from the start, Doherty's antics consumed national tabloids, and their eponymous second album dominating the airways in 2004. But their first album, a jagged, scrappy, raucous, and undeniably sweet record produced by The Clash's Mick Jones was a rite of passage. It's the seminal noughties indie album from the band that were our Clash; we loved them, we felt they loved us back, and judging by the response to each mooted reunion, not much has changed in last decade.
7. THE EIGHTIES MATCHBOX B-LINE DISASTER – Horse of the Dog
Another noughties gem, this time from one of the best live acts the UK has produced in recent years. It's a testament to the indie music scene of the time that the band were able to gain anything towards the critical acclaim they deserved, but more so to the band for achieving success in a market dominated by guitar music of the jangly dance-pop variety. They had their own MTV2 rotation for Psychosis Safari , straddled the line between Kerrang and the NME, they played mainstream festivals in front of thousands of fans, and they did so playing horror punk and psychobilly! The Eighties Matchbox B-Line Disaster is a band that helped me develop a palate for the darker stuff; they were The Cramps with the gain turned all the way up. Their first album, which sits at about 25 minutes if memory serves right, you'll want to play again and again.
8. COOPER TEMPLE CLAUSE – Kick up the Fire and Let the Flames Break Loose
A precarious relationship with their label and the sheer mercilessness of the industry meant the premature demise of one of our brightest bands. Their third album, Make This Your Own was released two years too late in 2007, without the context of a significant oeuvre to track their change of direction. This means that most Coopers fans are torn between their first two offerings as the best embodiment of their work. Their debut, See This Through and Leave, is a brilliant album from 2002, but for me their best work came the following year.
In a scene rich with the punk DIY ethos, as it had been the first time round, everyone was in a band. It didn't matter if you could really play – there was still the potential for that one defining single, but Coopers were the real deal. They'd come from the Radiohead school of indie: they were experimental, touching, and melancholic, but they also knew how to freak the fuck out! They'd really matured by the time Kick up the Fire… was released, and it's a huge shame not to know what they could have become. The album, thanks to Tom Bellamy, opened my eyes to the magnificence of programming in music, and I was lucky enough to see them live in 2004. It's a strange thing, given their debut was only 15 years ago, that this is the only band on the list never to have had a go at some kind of comeback. There's still time I suppose, but it seems unlikely. You should listen to this album and share my pain!
9. SONIC YOUTH – Confusion is Sex & Kill Yr. Idols
Is Kim Gordon the coolest person on the planet? Yes. You're entitled to disagree with me of course, but you would be incorrect. It's a verifiable fact! This isn't the Sonic Youth album I listen to the most, but it was the one that got me hooked. It's avant garde noise – it's a mess. It's excellent, and just one of the many tropes Sonic Youth have in their arsenal of sheer fucking coolness.
It's a shame how underrepresented the American bands of the late 80s and early 90s are in this list: Nirvana, Pavement, Dinosaur Jr., Shonen Knife of Japan. But their reputations speak for themselves in a lot of ways. Sonic Youth paved the way for so many amazing bands and they've never put a foot wrong in my book (well, not musically anyway… Thurston!) There's not a great deal more I can add. Just Sonic Youth. Sonic Youth loads.
10. MY BLOODY VALENTINE – Loveless
The only album featured that I discovered after my formative years, I'm ashamed to say I was in my early 20s before I really explored My Bloody Valentine. Kevin Shields' guitars are out of this world – it's space rock, it's the soundtrack to your dreams. The only guitarist that's even comparable really is Mark Tighe, and that speaks volumes about how incredible it is to be in 1919.
The vocal style has a delicateness to it that only J. Mascis really masters in the same way, and it's still something I aspire to achieve in my own work. The guitars though… To say my adolescence had already passed me by when I heard them is hugely significant – it's rare something can have that kind of impact on you after then. I honestly struggle to write songs now without the thought of a big, swooshing drone in there. That's Shields and Tighe's work. You really need some in your life.
Picture of Rio by Carl Arnfield
Didier BECU
10/12/2016
---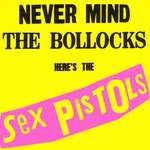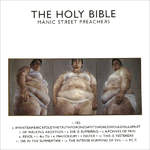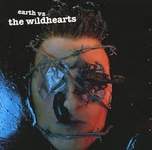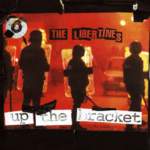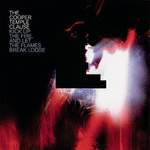 ---