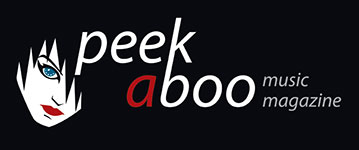 like this article review
---
GERD VAN GEEL (THE ARCH)
Ten Albums That Changed My Life
Article
10/12/2016, Didier BECU
---
On 15th September, The Arch will play at the Backstay in Ghent (free entrance) to present its excellent new album Fates. We asked singer Gerd Van Geel to tell us about the ten albums that changed his life...
1. FAD GADGET – Fireside Favourites
Frank Tovey was a great performer, using feathers and peck when playing live. These days a lot of bands use masks and special make up, most of the time to hide themselves. Frank Tovey's voice was special to me and very unique. Songs like Coitus Interruptus and State of the Nation are still relevant. He died too soon!
2. EXECUTIVE SLACKS – You Can't Hum When You're Dead
I saw this band at Pukkelpop in 1986 on a small stage (on a soccer field). It had such an energy live. I still remember this gig! At the same festival there were bands like DAF, Virgin Prunes and The Cassandra Complex. It was my first festival ever, something I will never forget. Especially songs like The Bus and Cinema are very energetic.
3. SIMPLE MINDS – New Gold Dream
New Gold Dream is the fifth studio album by this Scottish band. It was a turning point for the band as it gained critical and commercial success in the UK and Europe. For me it was my second album and I was immediately blown away! Songs like Glittering Prize, Someone Somewhere in Summertime, Hunter and the Hunted and New Gold Dream are songs that inspired me at that age. I had the opportunity to sing together with Simple Minds in 1996 in Germany... Something to remember!
4. FRONT 242 – Geography
The first time I heard a song of this band, was on a local radio, Radio Terheide, at the age of fourteen. It was the song U-Men. I searched for other songs of the band and found tracks like Kampfbereit and Operating Tracks. I liked the combination of 2 different voices and energetic sequences. Live, the set is always full of power. A lot of bands are copycats of Front 242. In the early years the band had parachutes on stage and that was very special at the time. We've played a few times together on the same festival... Very friendly people!
5. DAVID BOWIE – Low
This was my very first vinyl ever! For me one of the best records of Bowie with songs like Sound and Vision and Warszawa. Also records like Scary Monsters And Super Creeps and The Rise and Fall of Ziggy Stardust couldn't be missed in my collection. For me Bowie was one of the best musicians and performers of this planet. It's a pity he died this year after the release of his funeral record Black Star. He was a genius in everything he did till the end and still is very inspiring. A real gentleman!!
6. THE SISTERS OF MERCY – Alice
The first independent EP of the band, released on 12". The Sister of Mercy had the perfect image, dressed in black with black hats. The music was very dark and I liked it at first listening, also at Radio Terheide in 1984. The special sound of Wayne Hussey's guitars with the dark voice of Andrew Eldrich is still an inspiration for The Arch. I saw the band for the first time at Seaside festival (at least ,I think). A few years ago we had the opportunity to play with The Mission in Tivoli Utrecht. It was special because two of the former members of The Sisters Of Mercy, Wayne Hussey and Craig Adams, were there.
7. BAUHAUS – Burning from the inside
Peter Murphy is a sort of icon in our scene. I always liked his way of singing, a dark voice full of passion. If you listen to She's in Parties, you can hear this passion! This man has style. 3 years ago we did the support on his German Tour. It was a blast!!! In our music you can hear some influences.
8. SKINNY PUPPY – Bites
Bites is Skinny Puppy's first full-length studio album. I heard the song Assimilate the first time when we just started with The Arch in 1986. I liked the song because of the strong sequences and the powerful voices. I never saw the band live... this gig is still on my wishlist.
9. THE CULT – Love
Love is the second album by English rock band The Cult. This record blew me away with the powerful guitars and the charismatic singer Ian Astbury. He has a strong personality, full of power, which is important for a performer. When I studied in Brussels, I played this record almost every day. Songs like Revolution, Rain and She Sells Sanctuary are still relevant these days. I saw The Cult playing live in Vooruit Ghent in the 90s and that concert fulfilled all my expectations.
10. NICK CAVE AND THE BAD SEEDS – Tender Prey
Because of Nick Cave, lyrics of a song are very important to me. He is one of the best writers I know. I especially like this record because of the songs The Mercy Seat and Oh Deanna... Very experimental, but they also contain a sort of calmness and rawness. A band with a personal style. I still follow bands like Grinderman and Einsturzende Neubauten. Live always fireworks!
Picture of Gerd Van Geel by Xavier Marquis.
Didier BECU
10/12/2016
---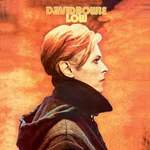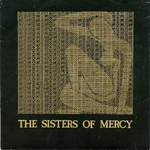 ---