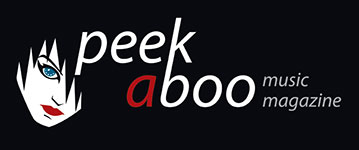 like this music dvd review
---
JOHN FOXX
21st Century, A Man, A Woman and a City
Music
•
Music DVD
Electro Pop
•
Electro Wave
•
Electronics
[80/100]

Metamatic
10/12/2016, Paul PLEDGER
---
Another peerless collection of tracks from Foxx and his many collaborators, it's difficult to pinpoint whether this is a film with a soundtrack or vice versa.
On the one hand you get a CD collection of previously issued (and a few unreleased) songs featuring Louis Gordon, Jori Hulkkonen, The Belbury Circle, Robin Guthrie and his recent triumphant merger with Benge, The Maths. One of the attractive high-points is the first ever collaboration with his apparent arch-rival of back-in-the-day Gary Numan. It's hardly a rewrite of the rule-book - Talk is an old track given more drone and some added Numan vocals but it's nonetheless a 'moment' and a landmark of sorts. Mutual respect reigns supreme.
On the other hand, there's an aesthetically pleasing DVD film directed by Macoto Tezka which continues Foxx's artistic fascination with cityscapes, flyovers, mysterious besuited men entering rooms and climbing stairways, beautiful women gymnastically draping themselves on beds, tables whatever and slick visuals aplenty. There's a plot loosely hinting at detectives, gangsters and femme fatales but the cinematic element makes the whole thing watchable - A Falling Star translates very well into film while Evidence recalls a time when Eighties videos were pure fantasy.
All of which makes for a consummate compilation. Evergreen remains one of John Foxx's most superlative songs of late, Interplay a subtle beat-less snippet of poignancy and atmospherics and the OMD remix of The Good Shadow doesn't sound much like OMD at all - it sounds like a herald of angels rubbing shoulders with Kraftwerk. In a crypt.
Most Foxxites will own most of these works but most will probably still invest in this rather varied and ultimately engaging collection.
This review also appeared on Flipside Reviews
Paul PLEDGER
10/12/2016
---