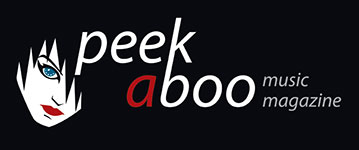 like this vinyl review
---
X-QUADRAT
X-Quadrat
Music
•
Vinyl
Minimal
•
Neue Deutsche Welle
•
New wave
[81/100]

Die Blinden Records
10/12/2016, Didier BECU
---
The eighties are back. We are not talking about cool radio stations boadcasting old Spandau Ballet ballads (although it can be fun as well), but passionate enthusiasts looking for lost gems in the dark underground of the past. You find such people everywhere, in Belgium too. Onderstroom Records and Walhalla Records are the best-known examples.
Die Blind Records, an initiative of the organisator of the Belgian minimal festival Waveteef, is a new label with the same objectives. So far, label boss Mat Zwart released both Deathly Quiet! and the sublime debut by Luminance. Now there is the 12"(on colored vinyl and 300 copies) by X-Quadrat.
An old release of a German quartet that was founded in 1982. People pay craziest prices for the X-Quadrat record on the Internet (up to 300 euros!). The band is hardly known and has only one release, but this is the sound that eighties freaks like to hear!
This maxi contains four songs. Kauf Dir Die Freiheit is pure Neue Deutsche Welle. Think of what Malaria! or Fehlfarben did and you are on the right path. Indeed, such tracks were made in large amounts in Germany during the 80s. We can not get enough of it.
The most interesting song is Immer Und Ewig: dark minimal with doomy keyboards and a chorus with words like Verloren in die Dunkelheit, what more do you want?
Der Digitaltanz has a very different style. The EBM beats remind us of DAF. And if that is not so, Die Gedanken sind frei!
Information is Neue Deutsche Welle with a tasty punk beat.
We said it before... this is material for eighties fans who really know what the period was about!
Didier BECU
10/12/2016
---
De eighties zijn weer in. We hebben het niet over hippe radiostations die oude ballades van Spandau Ballet de ether insturen (hoewel dat ook leuk kan zijn), wel over gepassioneerde fanaten die in muziekkelders op zoek gaan naar verloren pareltjes. Je vindt zo'n mensen overal, ook in België, met Onderstroom Records en Walhalla Records als bekendste voorbeelden.
Sinds kort is daar ook Die Blinden Records bijgekomen (een initiatief van de Waveteef-organisator). Het label bracht eerder al de release van Deathly Quiet! en het sublieme debuut van Luminance uit. Nu is er de 12" (op gekleurd vinyl en 300 exemplaren) van X-Quadrat.

Een oude release van een Duits viertal dat in 1982 werd opgericht. Voor X-Quadrat worden op internet de gekste prijzen betaald (tot 300 euro!). De band is nauwelijks bekend en heeft maar één release, maar het is wel het geluid dat jaren 80-freaks willen horen!
Op deze maxi vind je vier nummers. Kauf Dir Die Freiheit is Neue Deutsche Welle pur sang, denk aan wat Malaria! of Fehlfarben dedenbent op het juiste pad. Inderdaad, je vond dergelijke tracks met hopen in het Duitsland in de jaren 80, toch kunnen we er niet genoeg van krijgen.

De meest interessante song is Immer Und Ewig. Donkere minimal met doomy keyboards en een refreintje met woorden als Verloren in die Dunkelheit, wat wil je nog meer?
Der Digitaltanz heeft een heel andere stijl. De EBM-beats doen je denken aan DAF. En mocht fat neit zo zijn: Die Gedanken sind frei!
Afsluiter Information is opnieuw Neue Deutsche Welle met een lekkere punkbeat.
We zegden het al... voor jarentachtigfans die echt weten waar die periode voor stond!
Didier BECU
10/12/2016
---