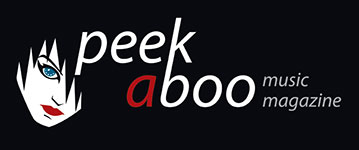 like this cd review
---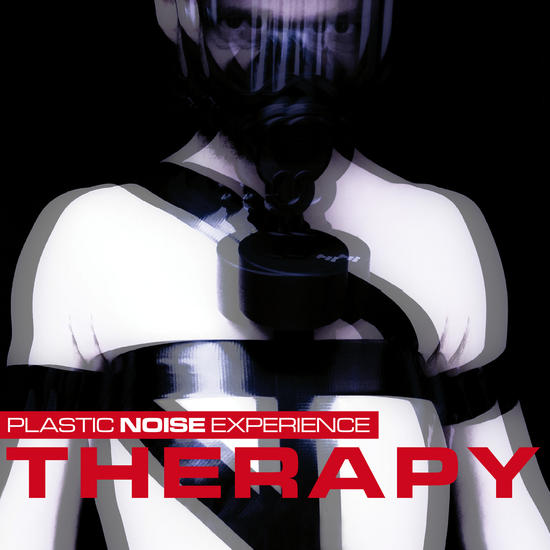 PLASTIC NOISE EXPERIENCE
Therapy
Music
•
CD
Analogue Synth
•
Avant-garde
•
Cold EBM
•
Dark Electro
•
EBM
•
IDM (Intelligent Dance Music)
•
Neue Deutsche Welle
[90/100]

Alfa-Matrix
12/02/2014, Filip VAN MUYLEM
---
Therapy and distress are the main line stories on this new album that presents like a real conceptual album!
'Control' is a great song (and was already presented on the first EP), with clearly the best from the past in it. It works on the dance floor, for sure and will be a good one on stage. Nodding my head, not wanting to stay still on my chair. The sun shines outside, but I want to keep on listening to it. Love it! Great synths and nice voice, all very catchy! This is one of my favorite one's on this album! AD:KEY delivers a nice mix!
'Mercy' is purely hammering time and I can see Claus hammering and moving on his typical way on this one with his microphone on stage. Fans will love this song, for sure. The remix version is focused on its rawness and drums & bass line.
'Last Call' has a slow tempo, but love the beats and the hammering and pumping sound. Do I hear real drums too? I also notice some old school PNE assaulting sounds! I think this one stands a chance on the dance floor too!
'Chapter Five', well I'm not sure if this one will be played during a gig. It sounds like a therapeutically piece, very trancy and floating. One can almost become Zen after listening to it, but the lyrics might make you crazy or even go completely mad!
'Feel me' is a slow one, with some nice hammering in it. We are slowly losing our mind! Love the synths and the beats! It might become a great clubber thou
'Therapy' has this one phrase I have heard before ('live in harmony) in another track of PNE. The music is the classic way of working coming off PNE. Great synth & vocals, eating you like a dinosaur! None less but NO MORE gets the honor to produce a mix for this one and delivers a nice mix, however the package doesn't really blend in, the balance doesn't feel right somehow. I think the remix is somehow too modern for the original song and approach. Off course, who am I?
'Push and Punish' starts like a major hitter, this is what I want! If this one doesn't make it in club land, than somebody must really hate PNE! Great tempo, great beats and nice interludes! Love the nice retro sound mixed with the machines of 2014! I just looved it!
'Chapter Four' is a strange song to review, strange sounds, strange tempo and strange vibe. Not sure how to 'look' at it... The sound of insane asylum?
'Electronic Bodies' is already a classic PNE, everything is just so right! Great song, great vibe, nice tempo, well worked out without making too much adds... and yet this is the extended version! The Armageddon Dildo's made a great mix for it (made a more modern version of it, more melodic).
'Communication Breakdown' is one of these great songs on this new album, the beats are right, the sound well mixed and the tempo is just perfect! I can see this one on stage, creating a great party with Claus doing his crazy movements on stage! Strangely enough there is no other version of this song. Mm, why not an Aesthetic Perfection remix?
'Chapter six' contains a sound that is as if angels are singing on it. The beats and synth sounds are typical PNE. It's a nice end for the regular cd, a bit of a too soft ending for me. But I'm the lucky bastard and the remixes start right after this one...
The Suicide Commando remix of 'Push and Punish' is absolutely great! This is how two giants of the music industry sound when they join forces! I hope it gets enough airplay! This is a major hit! I hope they can play it soon enough together on stage and create another great vibe (it happened it the past, so one never knows...)!
Serpents remix of 'Last Call' is also great and that's not more than normal if you know the whole story...
This is a nice end for a great cd. My expectations are fulfilled! My i-pod just told me it's full, after adding this one completely! Sounds evil, well this one is, totally!
Claus has created a great sound and made a very good evolution! It's clear that he will keep on influencing (with the new music) new people! All my respect to this great artist!
Pre-order your copy at alfa-matrix now and secure the exclusive 3CD version including "CONTROL" hardware MCD!!!! Be fast, it's limited!!!!
And for the Belgium fans, 2/5/2014 at Kavka, Antwerp:
TRACK-LISTING
CD1
01 CONTROL
02 MERCY
03 LAST CALL
04 CHAPTER FIVE
05 FEEL ME
06 THERAPY
07 PUSH AND PUNISH
08 CHAPTER FOUR
09 ELECTRONIC BODIES
10 COMMUNICATION BREAKDOWN
11 CHAPTER SIX
12 CONTROL (remixed by AD:KEY)
13 PUSH AND PUNISH (remixed by SUICIDE COMMANDO)
14 ELECTRONIC BODIES (darkroom mix by ARMAGEDDON DILDOS)
15 LAST CALL (remixed by SERPENTS)
CD2
01 PUSH AND PUNISH (remixed by TYSKE LUDDER)
02 COMMUNICATION BREAKDOWN (remixed by MRDTC)
03 CHAPTER FOUR (aggro opera remix by TET)
04 ELECTRONIC BODIES (xiv-i-iii fmbd mix by PANKOW)
05 CONTROL (retro look remix by TECHNOIR)
06 THERAPY (remixed by NO MORE)
07 LAST CALL (remixed by PSYCHE)
08 CHAPTER FIVE remixed by CYBER
09 MERCY (remixed by VOMITO NEGRO)
10 FEEL ME (tetsuo remix by NOTSTANDSKOMITEE)
11 CHAPTER SIX (remixed by PSYCHIC FORCE)
CD3 bonus carton sleeve EP "Control" (only available via Alfa Matrix!)01 CONTROL 12" extended mix
02 THERAPY 12" extended mix
03 ELECTRONIC BODIES 12" extended mix
04 MERCY 12" extended mix
05 CHAPTER ONE 12" extended mix
06 CHAPTER TWO 12" extended mix
07 CONTROL 7" mix
08 ELECTRONIC BODIES remixed by ARMAGEDDON DILDOS
09 CONTROL remixed by AD:KEY
10 THERAPY remixed by NO MORE
11 MERCY remixed by VOMITO NEGRO
PNE interview:
http://www.peek-a-boo-magazine.be/en/interviews/plastic-noise-experience-343/
Review Control EP:
http://www.peek-a-boo-magazine.be/en/reviews/plastic-noise-experience-control-ep/
Filip VAN MUYLEM
12/02/2014
---