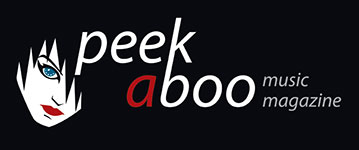 like this cd review
---
VARIOUS ARTISTS
Young & Cold IV -Festival Sampler Vol.3
Music
•
CD
Batcave
•
Electronics
•
Minimal
•
Neue Deutsche Welle
•
Post Punk
[88/100]

Young & Cold Records
10/12/2016, Didier BECU
---
The Young & Cold festival in the German city of Augsburg can be compared with Waveteef in Belgium: a friendly festival with lots of minimal bands (in all genres) which has such a success that the forthcoming edition on the 16th and 17th of September is already sold out. The organizers have a record label and released a sampler of all the participating bands, plus some songs by groups of the label. A true discovery, especially for those who are not familiar with the underground. And those who are, definitely will like the sampler too.
The first band is the Polish minimal formation Alles. Granted, you don't understand a word of the lyrics of the duo from Lodz. The music on the other hand speaks for itself. Mix the nervousness of Joy Division with genius electronics and you have the sound of Alles. Kinder Aus Asbest is slightly lighter. The experimental electropop of Electric Evolution sounds almost funny. The German Second Planet makes brilliant minimal pop, Birkeland sounds a tad like Ash Code. It is an act to keep an eye on. Mängelexemplar (what a name!) is insane minimalism with a touch of Neue Deutsche Welle. Gedanken Sind Frei is a danceable song with some references to the 80s. Nao Katafuchi sounds pretty grim, you can even say that you hear Wire of the mid 80s. Again genius.
Perhaps our readers need no introduction to the Flemish duo Vita Noctis, known in the 80s for its minimal wave. It got a new career with a push of Dirk Ivens. After4 hymen is a wonderful proof that this was indeed a good idea. Soft Riot, the Canadian Jack Duckworth who emigrated to Sheffield, already appeared on our pages. Lovers In A Dangerous Time is a typical example of his industrial pop. Low Factor from Canada offers us danceable technopop with Endgame. We say it about every band on this compilation, but this is a band to keep in mind.
Ben Bloodygrave is something completely different, but equally good: Neue Deutsche Welle that has something of DAF. The Berlin XTR Human is post-punk, what a sound! Dividing Lines from Leipzig tends more towards the deathrock of Christian Death and Cinema Strange, just like the Berlin-based Totenwald.
Paradox Sequenz is sublime minimal you can't get out of your head, just like Werner Karloff which sounds rather punky and chaotic, Endlose Emotion is minimal with a nod to the 80s. Adam Usi is very unusual minimal, Adam's voice can be linked to Suede. The compilation ends with Nacht Analyse, the electronic spielerei of G.B.S. and the power noise of Tränen Der Sehnsucht which is reminiscent of the early days of The Klinik.
We said it already: a discovery!
Didier BECU
10/12/2016
---
Het Young & Cold-festival in het Duitse Augsburg kan je gerust vergelijken met Waveteef in België: een sympathiek festival met minimal bands (in de meest ruime zin van het woord) dat zo'n succes heeft, dat het feestje van 16 en 17 september nu al uitverkocht is. De organisatoren hebben een platenmaatschappij en brachten een sampler uit van alle deelnemende bands, aangevuld met songs van groepen op hun label. Een ware ontdekkingstocht, zeker voor muziekfans die niet vertrouwd zijn met de underground. En voor diegenen die dat wel zijn: nou, we zijn ervan overtuigd dat ook zij op deze sampler heel wat moois zullen vinden.
De eerste band die we op onze tocht tegenkomen is de Poolse minimalband Alles. Toegegeven, je begrijpt niet waarover het duo uit Łódź zingt, de muziek daarentegen spreekt boekdelen. Meng de nervositeit van Joy Division met geniale electronica en je hebt het geluid van Alles. Kinder Aus Asbest is iets lichter. De experimentele elektropop in Electric Evolution klinkt bijna grappig. Het Duitse Second Planet zweert bij geniale minimal pop, Birkeland klinkt een tikkeltje als Ash Code, een band die we dus zeker in het oog dienen te houden.
Mängelexemplar (wat een naam zeg!) is krankzinnige minimal met een vette knipoog naar de Neue Deutsche Welle. De track Gedanken Sind Frei (jawel!) is een dansbare song met referenties naar de jaren 80. Nao Katafuchi klinkt vrij duister, je kan zelfs stellen dat je in Masks de Wire van midden de jaren 80 hoort. Geniaal dus.
Wellicht moeten we aan onze lezers het Vlaamse duo Vita Noctis niet meer voorstellen, dat in de jaren 80 bekend was voor zijn minimal wave. Onder impuls van Dirk Ivens begon het vorig jaar aan een nieuwe carrière. Hymen After4 is een prachtig bewijs dat dit een goed idee was. Ook Soft Riot, de Canadees Jack Duckworth die naar Sheffield uitweek, verscheen al op onze pagina's. Lovers In A Dangerous Time is een typisch voorbeeld van zijn industrial pop. Low Factor uit Canada brengt met Endgame dansbare technopop. We zeggen het wel over iedere band op deze compilatie, maar ook dit is een band om in het vizier te houden.
Ben Bloodygrave is iets helemaal anders, maar minstens even goed, Neue Deutsche Welle die iets met DAF heeft. De Berlijnse XTR Human blijft met zijn postpunk de vreemde eend in de bijt, maar wat een geluid! Dividing Lines uit Leipzig neigt meer naar de deathrock van Christian Death of Cinema Strange, net als het Berlijnse Totenwald. Paradox Sequenz brengt sublieme minimal die maar niet uit je hoofd verdwijnt, net als Werner Karloff dat eerder punky en chaotisch klinkt, Endlose Emotion is dan weer minimal met een knipoog naar de 80s. Adam Usi is zeer aparte minimal, Adams hoge stem zou je eerder linken aan Suede of zo. De compilatie wordt afgesloten met Nacht Analyse, de elektronische spielerei van G.B.S. en de powernoise van Tränen Der Sehnsucht dat eerder aan de begindagen van The Klinik doet denken.
We zegden het al: een ware ontdekkingstocht!
Didier BECU
10/12/2016
---