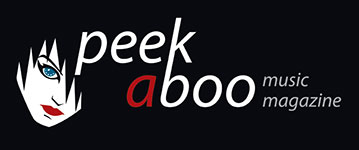 like this concert review
---
SAIGON BLUE RAIN, SOROR DOLOROSA AND THE BREATH OF LIFE
Fantastic.Night XLIII, TAG, Brussels, Belgium, 4/10/2014
Concert
Batcave
•
Cold Wave
•
Dark Wave
•
Dreampop
•
Electro Pop
•
Electro Rock
•
Gothic Rock
•
New wave
[95/100]

05/10/2014, Filip VAN MUYLEM
---
With this new edition another fantastic night in Brussels was waiting for us! The three bands are all worth checking out and as usual a lot of people who got that message!

Saigon Blue Rain started with a false note as there were some technical troubles: lots of feedback and a microphone that wasn't working that well. Once that was solved, their cool retro 80's-new wave gave us a great time. Some people started to dance and were moving on the slow tempo of their music. I was happy with my comfortable place at the corner of the small stage and enjoyed it a lot by dreaming away on their beautiful poppy new wave. It reminded me a bit of The Cure during their Seventeen Seconds-days, but added with nice female vocals. After a while it became very clear that the band were having fun too, which made their gig even better. The only thing that was a bit strange for me was to hear pre-recorded synth and drums. The bass player was doing a great job and despite having those technical trouble in the beginning: both the music and vocals overwhelmed me in a positive way. It was nice getting to know them!

When Soror Dolorosa started playing, there were some technical troubles either: this time they had to change the cable of the microphone. Their gothic rock was great nonetheless. Andy's performance was top and his half naked body seduced lots of women. It was all about rock'n roll: lots of sex, cigarettes, a bottle that surely contained some heavy stuff (and shared by the whole band), some fine Belgium bear and an attitude that matches Andrew Eldritch. The audience loved it all. The tracks from their last album were the best (but that's of course my personal opinion). A minor point was that Andy's voice wasn't loud enough. Was it again a technical issue or just the booze? It's indeed very hard to confirm when someone's expectations are set high and Soror Dolorosa struggled a bit with that. Anyway, Andy and the rest of the band worked hard and their sweat was visible. The audience was happy, so what else do we need?

Top of the bill were The Breath of Life and they confirmed everything! After all those years they still rock and Isabelle's voice is still a nightingale in top shape! It was beautiful, powerful, well driven in a technical way and mesmerizing. Many songs have become classics and the audience reacted like they had to confirm that once again! And so, yes: this band is more than 'Nasty Cloud'. Just listen to 'Gathering', 'Noamina', 'Nightmare' or 'Fly'. It's also nice to note again Isabelle's typical stage acts: the clapping with her hands, the way she looks or moves her arms. After this gig it's very clear that this one is a rare Belgium star that will shine for a long time upon us. They gave us what is needed to survive: a breath of life!
After their gig the party started, & lasted just until the end of the night!
Filip VAN MUYLEM
05/10/2014
---