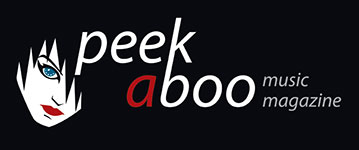 like this cd review
---
LA SCALTRA
Cabaret
Music
•
CD
Darkwave
•
Gothic Rock
Solar Lodge/Alive!
23/08/2021, Charles "Chuck" MOORHOUSE
---
Solar Lodge rereleased La Scaltra's debut "Cabaret" last year in 2020. The German four-piece's initial offering is a treat to have again because the entire work is welcome salve to the misery that has been the previous 18 months. "Intro" is a quiet, smokey interlude setting the stage for the eerie sounds to come. "The Garden" comes in with a simple, one-two, one-two, one-two, plodding beat, like a Raven "tap tap tapping at my bedroom door." Each drop, however, sustains the reverb and it bleeds into the next, leaving no aural spaces open. The near ethereal vocals are reminiscent of Switchblade Symphony and there's an aching, pleading, but almost sarcastic tone. It's as if she knows that you know the game. But she also knows that you can't resist her entreaties to "come into my garden." You both know it'll be wrong. But you're going to go through with it anyway.
"Neverland" picks up the pace a bit. It carries the insistent bassline and the twinkling guitars of a prototypical goth song. Yet, the crystalline vocals pop against the deep rhythms like fireworks through a pitch-black, noridc sky. It's a driving song; driving, as in a car, top down, along an empty highway hugging a storm-swept rocky coast. The lyrics confirm the picture painted by the notes. On "Lucian," a few seconds of pretty acoustic guitar notes get slammed into the abyss by a suddenly crashing power chord that might simultaneously take you off guard and trigger that musical pleasure nerve down the back of your spine. These witches call out for Lucian, promising that the dawn will never come. We should believe them. The only wish is that the chord structure didn't shift about three quarters through when the song takes a slightly different dimension for a few measures before hopping back. Overall, this likely will be the stand out track for many.
"Visions of Glass" continues to demonstrate that this band can conjure imagery through their sound. The warbling bass track evokes a broad emptiness of smoke colored glass, like a frozen wasteland. The singers display their really pretty voices here too. Trending more towards lullabies than gunshots, "Gunshot Lullabies" soothes and relaxes. Indeed, at times it sounds like Deep Forest could have generated the backing track - a couple samples of chirping birds and waterfalls and it would be a dead-ringer, emphasis on the dead.
If there is a dance track on the album, it would be "Nightmares." No heavy EBM stomping, but it pulsates and throbs into a dream state, perfect for spinning and gesticulating, physically expressing the pains of a nightmarish existence. The riffs burn with angst as the synths flitter chromatically above the melody.
The denouement of this nine-song LP is "Ghosts." At first it seems to be tucking us to sleep after the adrenaline of "Nightmares." But, it too packs a punch, perhaps to emphasize that, though we may be exhausted, we will never sleep, forever "bound together in this." It is a fitting end to an album that does not appear to have got the attention it deserved five years ago. Perhaps the rerelease will see more radio and club plays. The band has since released two more full-lengths, "Freakshow" in 2017 and "The Third Eye" in 2019. Hopefully we will hear more from them in 2021-22 and see them on the road when the plague is over.
Charles "Chuck" MOORHOUSE
23/08/2021
---