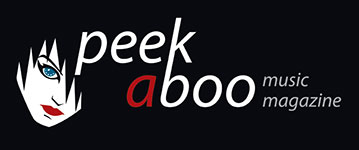 like this cd / vinyl / digital review
---
PLASTIKSTROM
Eskalation
Music
•
CD / Vinyl / Digital
Darkwave
•
EBM
•
Electro
[90/100]

Young & Cold Records
18/06/2023, Jurgen BRAECKEVELT
---
It's was back in 2019 when the gentlemen of Plastikstrom struck hard with Beton Gegen Angst. An album with which the band rose from their electro ashes after many years of musical silence.
Now there is the successor Eskalation. Matthias Günzler's voice sounds cold and subdued like never before, Jürgen Schips lets the his machinery consisting of analog synths and drum machines lash out. The duo represents a wide range of styles, which they spread nicely and skillfully on Eskalation.
The title song takes a rippling start as if it was a minimal electro track. When the melody and bone-dry rhythms make themselves known, we already get the first (and certainly not the last) nice stomper. Even though it is far from old school, it still juggles and balances on the edge of solid EBM.
With the track 'M.K.O'. the roof really comes off completely for the first time. Careless. EBM of a level that the undersigned can enjoy without limits. Gladly accepting the possible flurry of musical high and gasping for breath consequences. Further on this top disc is also 'Pogokinder'. And when you're short of breath already, why not let yourself flow in-between the sweaty pogoing horde. If you're about drop, better go all the way, right?
As already mentioned, variety is a trade mark of Plastikstrom. 'Gipfelstürmer' thumps imperturbably strong and carries some dark electro DNA in it. 'Atmen' is also one of those tracks that makes you wanna wander happily around, exploring the dance floor.
A bit more relaxed and full of bombast is also allowed. 'Letzte Worte' sounds like the title suggests. Progressive. With a whip-driven rhythm section, frugal samples and a bass line that sounds like the last heartbeats before the soul departs for eternity.
The previous single 'Tanz Allein' seduces you with a very catchy, addictive melody. Mathias' voice sounds threatening like 'Grosny' taken from Beton Gegen Angst. It drags you into the depths without hesitation. The whole is sturdy without being really 'hard'. Also something these gentlemen can do. Knocking you over lovingly. And if it is allowed to be a bit more presumptuous, then we get dark wave like 'Labyrinth'. Or minimal synths like in 'Schüsse'. They do it seemingly effortlessly.
Gosh, a person can keep going on... Listen to the album over and over again, discovering another song which seems to be even "better" than another. Plastikstrom exudes rock solid electro. They are electro. They make electro. I was so fortunate to see perform live about one year ago and with this new release I long for nothing more than to see these gentlemen on stage again and as soon as possible. They rock and they never get bored. After their great Beton Gegen Angst I was really curious: Can they match such a strong album again? Or even surpass it? Well, I dare not give the answer, out of fear of extermination. Discover it for yourself because it is more than worth getting to know this band if you didn't know them before!
Jurgen BRAECKEVELT
18/06/2023
---
Het is alweer van 2019 geleden dat de heren van Plastikstrom vrij stevig uithaalden met Beton Gegen Angst. Een langspeler waarmee de band na vele jaren muzikale stilt uit de electro-as herrezen.
Nu is er de opvolger Eskalation. Matthias Günzler's stem klinkt koud en ingetogen als nooit tevoren en Jürgen Schips laat de machinery bestaande uit analoge synths en drummachines alle registers open trekken. Het duo draagt ookeen breed scala aan stijlen in zich, wat ook op deze Eskalation breed en vakkundig wordt uitgesmeerd.
De titelsong start kabbelend, het lijkt bijna minimal. Als de melodie en kurkdroge ritmes zich melden, krijgen we al een eerste (en zeker niét de laatste) lekkere meestamper. Ook al is het ver weg van oldschool, er wordt toch gegoocheld met het evenwicht op de rand van stevige EBM.
Bij M.K.O. gaat het dak er voor de eerste keer volledig af. Onbehoedzaam. EBM van een niveau waar ondergetekende zich eindeeloos aan kan laven. Een eventuele daarbij horende vlaag van muzikale high en snakken naar adem neem ik daarbij. Verder op deze topschijf staat ook nog Pogokinder. Als je dan toch al in ademnood verkeert, blijf dan bezweet in de pogo-horde flowen. Als je toch bijna ten einde bent, dan beter all the way gaan, toch?
Zoals al vernoemd, is verscheidenheid een handelskenmerk van Plastikstrom. Gipfelstürmer dreunt onverstoorbaar stevig en draagt wat dark electro-DNA in zich. Atmen is er ook zo eentje waar je blij ronddwalend een dansvloer mee verkent.
Wat gezapiger en vol bombast mag ook al eens. Letzte Worte klinkt zoals de titel laat vermoeden. Voortschrijdend. Met een door zwepen gedreven ritmesectie, zuinige samples en een baslijn die klinkt als de laatste hartslagen voor de ziel naar het eeuwige vertrekt.
De deze langspeler voorafgaande single Tanz Allein verleidt je met een heel aanstekelijke, verslavende melodie. Mathhias' stem klinkt dreigend als op Grosny die op Beton Gegen Angst stond. Die sleurt je zonder schroom mee de diepte in. Het geheel is stevig zonder echt 'hard' te zijn. Ook iets wat deze heren kunnen. Je liefdevol omver knallen. En als het dan toch iets aanmatigender mag, dan krijgen we darkwave zoals in Labyrinth. Of minimal synths zoals in Schüsse. Ze doen het schijnbaar moeiteloos.
Goh, een mens kan bezig blijven. Opnieuw luisteren. Nog maar eens dat album laten knallen. Nog een nummer ontdekken dat 'beter' is dan een ander. Nope, vergeefse moeite. Plastikstrom ademt steengoede electro. Ze zijn electro. Ze maken electro. Ik mocht ze een dik jaar terug aanschouwen in de Wommel en met deze nieuweling verlang ik naar niets anders dan deze heren zo gauw mogelijk weer op een podium te mogen zien. Ze knallen, ze vervelen nooit. Ze zijn officieel al lang bezig. En na het geweldige Beton Gegen Angst was ik echt benieuwd: kunnen ze zo een sterk album evenaren? Of benaderen? Of zelfs overtreffen? Wel het antwoord durf ik, op straffe van verdelging, niet te geven. Ontdek het zelf, want het is méér dan de moeite deze band te kennen mocht dat niet zo zijn.
Jurgen BRAECKEVELT
18/06/2023
---