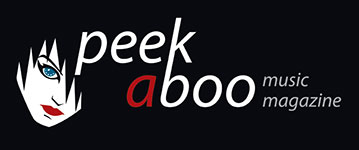 like this concert review
---
ERATO - BLACK SNOW IN SUMMER
Black Planet Fest - @ B 52 Music Club Eernegem - friday 19th of may
Concert
18/06/2023, Jurgen BRAECKEVELT
---
Jurgen BRAECKEVELT
18/06/2023
---
Vrijdag 19 mei was de B52 music club in Eernegem de place to be voor een avond Belgische wave en gothic. Black Planet Fest organiseerde een donker avondje - zoals ze wel meer doen- met twee Belgische bands.

Black Snow in Summer opende. Corina en Kurt brengen minimal synth. Niet steeds zo braafjes als het klinkt. Het duo brengt donkere parels. Een set bestaande uit songs van hun debut Shadows at Night, van hun 12" Lost Feelings en één cover van Siouxsie.
Sferisch was het zeker en het klonk ook als een goed geoliede machine. Het publiek was talrijk opgedaagd en bewoog van vooraan tot achteraan. Het maakt duidelijk dat het ook muzikaal goed in elkaar steekt. En bovendien, wat niet elke band in dit genre is gegeven, is het ook vocaal sterk. Songs als Power and Corruption, met een heel sneaky melodie die wat ruwer is, of Distance dat dan weer heel intiem en sober is: het klonk allemaal even scherp. Een sterk optreden in een genre waar weinig bands in België mee bezig zijn.
En dan het gezelschap dat naar mijn gevoel de algemene waarheid over wijn belichaamt: hoe ouder, hoe beter. 30 jaar terug pleegde Erato zijn eerste muzikale wapenfeiten. Nu sedert kort weer op de planken en, zo vertelden ze ons, er is nieuw materiaal in aantocht. Waar ze dachten dat niemand op een comeback zat te wachten, zou het wel eens anders kunnen lopen. En of het er nog mag zijn. Wat de heerschappen brachten was heel erg overtuigend. Ik moest vrij diep graven in mijn ouder worden brein om te ontdekken dat ik ze voor het laatst live zag een goede 15 jaar terug. De herinnering was er wel nog: ook dan overtuigend, maar naar mijn gevoel 'braver'. Of zo zit het toch in mijn computer opgeslagen.
De set opende met een voor mij absolute classic Anja Always. Qua binnenkomer kan dat tellen. En hoewel het oeuvre van Erato niet eindeloos is, hebben ze toch wel een aantal classics op hun palmares. Dead by Dawn is er ook zo ééntje. Maar ook een nieuwe song zoals Hunger staat als een dijk. Het plezier, de stevigheid, hoe het allemaal zuiver en afgelijnd klinkt. Het leek alsof de band nooit is gestopt. Ik heb dus een nieuwe herinnering aangemaakt: Erato is een absolute top gothrockband die steviger dan ooit speelt. Strakke riffs, Goriks vocals super en veel vaster, donkerder en wat een uithalen zitten daar in bij momenten.
Het was, zo werd verteld, gitarist Frank die de andere leden vroeg om weer samen te gaan spelen. Wel: dankuwel daarvoor.
De set raasde, kolkte, meer dan strak en robuuster dan ooit. In de bissen kregen we dan o.a. Amnesia, dat voor mij een van de sterkste songs is die ze maakten en eentje dat ik, als ik eens schijfjes draai, met een big smile op mijn tronie in de mix gooi.
Anyway: het was een memorabele avond. Voor mij aftellen naar de Fonnefeesten in Lokeren om Erato daar weer aan de slag te zien om de zaak plat te spelen. Never ending, I hope.
Jurgen BRAECKEVELT
18/06/2023
---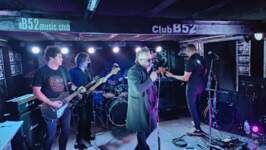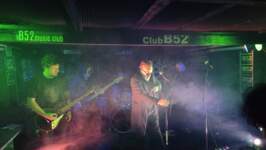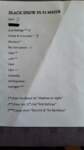 ---