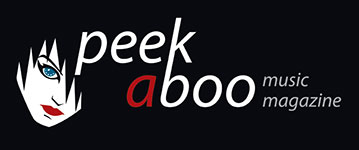 like this concert review
---
ULTERIOR
Review of the concert and interview at the BIM Fest in Antwerp on 15 December 2012
Concert
Darkwave
•
Gothic Rock
•
Post Punk
[85/100]

19/12/2012, Philippe BLACKMARQUIS
---
The second band of Day 2 at the BIM Fest was the English sensation band Ulterior. We had already seen them at the Shadowplay festival in 2011, where they had given a great impression. Formed in 2006, they consist of band members Simmons, Honey, Mickey and MCG. They released a first album, "Wild in Wildlife" in 2011 and at the BIM, they presented their brand new album, "The Bleach Room". Well, they nearly had to cancel the show because a bass and an amplifier were missing but thanks to the efficiency of the organizers and to the kind cooperation of Cz, the guitarist of The Breath of Life, they were able to find substitutes for the missing gear.
When they took the stage, they started with the single from their new album, "The Locus Of Control". Their music is a nice mix of raw post-punk music à la Stooges and darkwave-electro. It is reminiscent of Sisters of Mercy but with more edge, more pure aggressivity. As Honey told us during the interview after the show (see video below), the band is very open about its influences and they like to get inspiration from all kinds of music.
During the first songs, the sound was a bit messy but when they played "Sister Speed", everything was perfectly in place and the "Ulterior machine" began to give all its power. Honey is of course the focal point of the band: last year, he was looking a bit like Axl Rose but this year he cut his hair and was wearing sunglasses, which made us think of Andrew Eldritch. In comparison with last year, he also acted less violent on the stage, but still with a lot of energy.
New songs like "Skydancing" or "Psychic Chic" gave a good impression but the most striking new song was "Body Hammer", with its catchy rhythm evoking Billy Idol's Dancing With Myself. The band ended the set with their most famous song, "Sex War Sex Cars Sex": watch the live video below:
It felt strange to have such a powerful band playing so early in the schedule (it was only 15:00) and the audience was a bit quiet, which got on Honey's nerves: he even shouted at one guy in the first row: "Can you please stop texting all the time!"... But as a whole, it was very refreshing to see a 'real rock'n roll band' playing in a festival which up to then, had been very experimental, very electronic.
Watch the interview that Honey gave us after the show!
https://www.facebook.com/ulteriorlondon
Check the pictures of the concert by Xavier Marquis here.
Philippe BLACKMARQUIS
19/12/2012
---