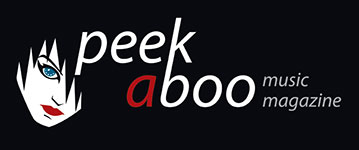 like this concert review
---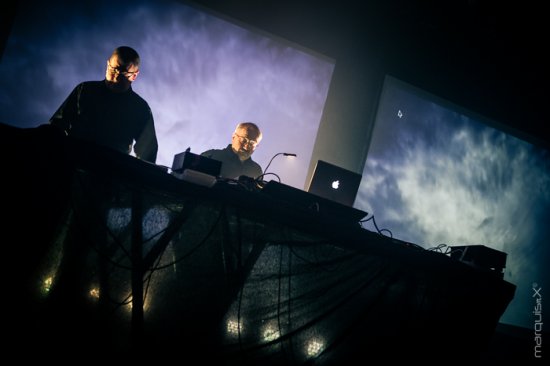 NOTHING BUT NOISE
Review of the concert and interview at the BIM Fest in Antwerp on 14 December 2012
Concert
Analogue Synth
•
Dark Ambient
•
Electronics
[85/100]

18/12/2012, Philippe BLACKMARQUIS
---
Following Job Karma, the 3rd band to take the stage at the BIM Fest was another ambient-electronic act, Nothing But Noise. This trio is led by Front 242 mastermind Daniel Bressanutti, who decided to reunite with another original Front 242 member, Dirk Bergen, after ca 30 years, to make music together again. They added a third man, Erwin Jadot, and together, they are going back to the roots of analog electronic music, with krautrock, Tangerine Dream, Kraftwerk, etc. Their idea is "to wonder what those musicians would play today". Their acclaimed debut album, "Not Bleeding Red", was released on UK independent Future Noise Music.
At the BIM Fest, the band played a set exclusively made of new tracks, with the exception of "Mooglish". The new tracks show a clear evolution of the sound toward a more edgy, rhythmic approach. The first song was a big surprise as it was a cover of Joy Division's "Love Will Tear Us Apart". In the interview of Daniel B. (see video below), we learned that it was done on purpose, "to throw the public off track". Standing behind a table full of equipment, the three members of the band were clearly in the background, leaving only the music in the spotlight, supported by magnificient video's. There were three laser machines on the tables, which were automated directly from the main sequencer. Check a video excerpt of the performance below ("Organz Of Existence"):
The band is clearly evolving very fast musically and sets no limits to its evolution. Some aspects of the new tracks are more noise-oriented, experimental. According to Daniel B., the new album is nearly ready and should be released pretty soon. When asked about the future of Front 242, Daniel B. said: "If we do something new, it will be reworks or live projects, but no new tracks. We did try, but we were not happy with the result."
Check the complete interview made after the set:
Setlist: Love (will tear us apart), Brush, Muddle, Mooglish, Organz Of Existence.
Have a look at the pictures of the concert by Xavier Marquis here.
Check the live video of "Mooglish", published by the band, here.
http://www.nothingbutnoise.be/
http://www.front242.com
Philippe BLACKMARQUIS
18/12/2012
---