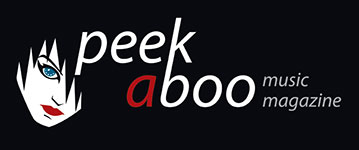 like this cd review
---
I-M-R
Letters from the Paper Garden
Music
•
CD
Cold Wave
•
Neofolk
[95/100]

Syborg Music
11/12/2012, Filip VAN MUYLEM
---
This new cd is one of the things I was waiting for and the reward is so great! It's the first official cd of I-M-R and it a great sound and very nice collaborations! Just to name a few Annette Kosakowski (the song 'by the fire' has a typical Ralf Jesek sound), Isabelle Dekeyser (The Breath Of Life: bringing the title song and blending in perfectly, they really should work more together) and Elena Alice Fossi from ahum Kirlian Camera.
'Words' starts as a typical Ralf Jesek song, but once Elena is participating it opens up and becomes so much more: a real pearl! I hope it can be performed on stage!
The Sara Noxx-one ('Rain/EL/OW) is a bit more electronic than usual, but still very athmospheric and hypnotising), Nicole Rellum & Kai Kampmann ('great song 'Poisened eyes': a real beauty).
'Part of it' gets the help of Paul Roland and is already a song made to play live (I love the sound), 'Stay clean' has a rougher guitar and electro sound: a bit agressive and straightforwarded, (feat Stan_I & M.S. & Into Nowhere),...
If i look back at the 'solo' songs like 'Awake', Anesidora', 'More than this', 'Too slow': they all has this typical sound and vibe that gets you sucked into the darkness after being attracted by the heat of the burncamp fire.
I can't wait for the next gig!
Filip VAN MUYLEM
11/12/2012
---