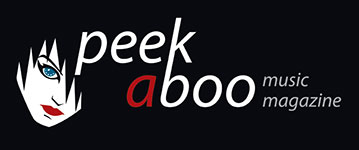 like this cd review
---
CHRIS WATSON
El Tren Fantasma
Music
•
CD
[85/100]

09/12/2012, Chris KONINGS
---
In a nutshell, here's the bio of Chris Watson. He was one of the founders of Cabaret Voltaire, he quit Cabs very soon and started working for the BBC, and started doing experiments with The Hafler Trio. This album came to life when the BBC did a documentary about a Mexican railroute, where Watson was doing the sound recordings.
The album starts of by a female announcer calling out the "last call for the ghost train", an unusual start since most of his recordings are purely about nature so the human presence is a novelty. Half of the album is all about the sounds these steam driven monoliths make like pounding wheels, screeching brakes and hydraulic puffs. These collisions of rhythms are beautiful to hear and start to live a life of their own.
Some songs stand out because of the abscence of human influence and here the album really excells. The world he creates seems a calm one, beside the wind blowing through brushwoods and tall grasses, cicada chatter and occasional woodpeckers are the only signs of life. When you hear the train approach in the distance, a sad feeling grips you, knowing man will always try to conquer nature... The railroute was abandoned so in this case nature has won, slowly chewing away the rotting wood and rusting steel.
Chris KONINGS
09/12/2012
---