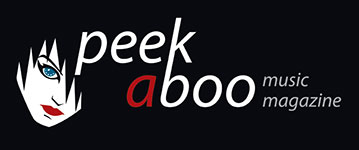 like this cd review
---
<1979>
FM Interface
Music
•
CD
Minimal
•
Rhythmic Industrial
•
Techno
[70/100]

Hands Productions
02/12/2012, Chris KONINGS
---
Another new name on Hands, <1979> has been doing his thing for more then ten years now, releasing a host of CDr's and tapes. I checked a few of his old tracks and knew I was in for some good old repetitive industrial. Some songs even had some techno elements, like a cut down version of Xotox...

After the intro you hear a predictable newsflash about 3 Mile Island, the song itself is slowish, it's not until "Lost In Rhythm" I start nodding my head to the beats. There are a few wonderful noisy industrial songs full of relentless machine driven beats here, do check out Alkaline, Can You Feel The Daylight, All Notes Off... That last one sounds a lot like Greyhound and me like!

"Go Back Freak" starts with loooow, deep basses and transforms into something between rhythmic industrial and acid. So all good news eh? Well unfortunately... no. Most other songs are not that convincing, some I always skip, like "Digital Trash", "140 2.0" and the last three songs... "After Then Before" is a lot faster like an industrial breakcore rollercoaster, allright but bands like Hysteresis or Igorrr prove it can be loads better.

Then again, I feel the guy behind this project really wanted it cut down, a minimum of layers, maximizing the effect of the repetitive rhythms. Sometimes it works, other times it's a blurry racket. A best of would be great though because none of his CDr's are available I think. Oh yes, the video is of an older album...
Chris KONINGS
02/12/2012
---