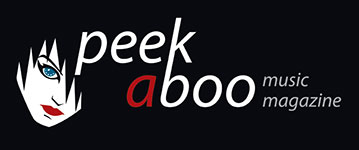 like this cd review
---
VICIOUS PINK
Vicious Pink
Music
•
CD
Synth Pop / Electro Pop
[80/100]

Cherry Red Records
25/11/2012, Chris KONINGS
---
Aaah Cherry Red again celebrates the good old 80's wave like they have been doing for the past few years now. The last album I reviewed was one by Sad Lovers And Giants, now I can put my teeth in another synthpop legend. But Vicious Pink were never a real legend, they achieved a cult status thanks to a marvellous mix of "8:15 To Nowhere". They started as backing vocalists for Soft Cell but soon released two singles under their first guise, The Vicious Pink Phenomena. After getting a record deal, they changed their name and released their first and only album in 1986. After that they disappeared from the music scene, however Brian Moss also had a short career with electrorockers Drug Free America.
Here you get the album plus a whole bunch of DJ versions of their biggest hit; "CCCan't You See". It starts with that song and most people that grew up in the 80's will feel right at home. "The Spaceship Is Over There" is a very funky and bubbly song, predating triphop by a number of years. I love Josie Warden's steaming hot and seductive, almost african like voice, it fits well with the luscious percussion. Especially the Extended mix emphasises on those warm and bubbly disco sounds, with subtle effects on her voice and rich percussions, effects and guitars.
The French mix is also loads of fun, the french lyrics add to the warm character. Ebm-like beats and colder effects you can find in the 7" version. The 7" DJ Master mix is a bit weird, the vocals are only on one side of the stereo effect, I guess it's useful for some DJ trickery... And that's the great thing of this album, it's great for DJ's, no less then five remixes and "Blue - Love mix" is actually also a cut down version of CCCan't You See. The only song I have some problems with is "Fetish", I can't really see Josie as a dominatrix...
No album you'll constantly play with that remix overload, but amazing stuff for DJ's. Anyway, VP made a few wonderful songs, too bad they did not add a few cool mixes of "8:15". I mean, "Great Balls Of Fire"??? Yikes!
Chris KONINGS
25/11/2012
---