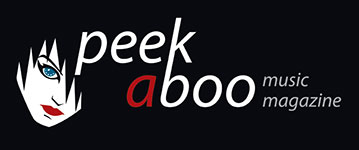 like this cd review
---
SKYLA VERTEX
Urwerk
Music
•
CD
Cybergoth
•
Harsh
•
Hellelectro
•
Industrial
[87/100]

Infacted Recordings
19/11/2012, Peter DOLPHEN
---
It has been a while since I have been 'enchanted' by a new band. It is no surprise that the sound which succeeds is coming from the stables of Torben Schmidt's Infacted Recordings. It seems Torben has a nose for great music and proves us once again the quality of 'new' bands.
Skyla Vertex is a project from Greg (Modulate, Reaper) and Alex, two enthousiast musicians from Germany with a mission (and I quote their own Facebook page): Their self-proclaimed task is to combine an intellectual claim with hard electronic dance music - to assimilate the dancefloors of the world.
The music seems to reach further than the cyber-like electro you should expect from Greg (knowing his other projects). The intellectual claim really seems to drip through, not only in the lyrics, but also very much in the way the music is produced. Sparks of genious reflect in the lyrics which sometimes handle almost devine themes, bringing us back to the 'gothic' I used to know some 10 - 15 years ago. I must admit, the voice, quite similar to the Das Ich-sound, will surely play it's part in this nostalgic feeling. But I'm convinced this band can be more than just a Modulate spin-off!
Peter DOLPHEN
19/11/2012
---