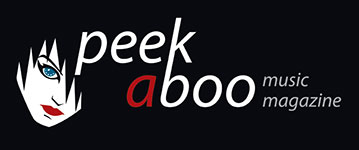 like this cd review
---
OBSIDIAN FX
Illusions of Darkness
Music
•
CD
Cold EBM
•
Electro
•
Harsh
•
Hellelectro
•
IDM (Intelligent Dance Music)
•
Industrial Rock
[88/100]

Xperiment XIII
12/07/2014, Filip VAN MUYLEM
---
It starts with a soft electro minded track 'Sanctum', gets a higher tempo with 'Shadowgame', a harsher and more into Hellectro kind a sound in 'Where The Bloody Rivers Flow'. This last one is already getting people on the dance floor and keeps me moving: a great sign! Nice electronics and great studio work! 'Antithesis' is a bit softer and of the kind I would skip the startup of the track. The monster in it awakens pretty late, just as the spooky sound. 'Orbitoclast' goes back to the dance floor and has some nice guitars in it, heated up by electro shots and a monstrous voice! Followed by 'The Great Chasm', 'Sea of Sorrow' and 'Angel of Blackened Skies'
. 'Arsenic' sounds like a good version of Suicide Commando in a good remix version and with some extra vocals. It's a great track that will be a possible dance floor filler! From the same level: 'Cellout' and 'The Ghostsong'. 'Fill the void' starts with a nice piano, before the beats wake us up! 'This is my goodbye' is a bit too soft to stay for long enough inside my head, but it's not bad. Here ends the regular CD, but for me the story goes on... and for the lucky bastards who went for the extras too...
'In Atlantis' is a soundscape with a few beats, but the kind I skip. 'Shadowgame' gets the Nightmare of Cain Remix: finger licking good! The hits keep on coming with hard hitters like 'WTBRF (Drowned in Blood Remix by Nitronoise)' and 'Arsenic' (Studio-X Remix): party on! Hammering time! 'The Ghostsong (Subliminal Code Remix)' gets it going the way we all want the party to go! More and more it sounds like as if we are listening to a party playlist! That really rocks! 'Angel of Blackened Skies (VProject Remix)' kills the party, the tempo is way to slow and simply changes into a track you can sit back and relax, have a drink in the meantime of a better track.
'Recreation' is yet another original that could be the newest Suicide Commando or even C-Lekktor! I like it! 'WTBRF (2 Bullet Remix)' fires up the track pretty much from the starts and takes it to the dance floor! Here we go again! Shake it and crawl! Nice mix between the piano, the electronics, the guitar and the beats! 'Shadowgame (Sarcophagic Remix)' is not bad, but I wanted the party time, it's a bit too slow for my mood. 'Arsenic (The Luna Sequence Remix)' is a nice mix between IDM and Hellectro. Keep them coming!
'The Ghostsong (Angeltheory Remix)' is another good one; a great hard hitter with enough aggressive parts in it! 'Cellout (Ruinizer Remix)' is not bad, expected a bit more beats (because I know the remixer pretty good). 'Twins' is the last track of the extra's and really worth checking out! I'm really wandering why it didn't end on the regular one!
Once again I had my fun! I heard some highlights and some misfits.
Thumbs up and keep it going!
Filip VAN MUYLEM
12/07/2014
---