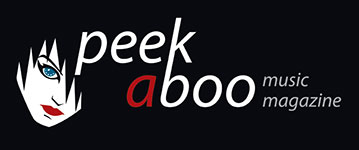 like this movie classics review
---
JURAJ JAKUBISKO
Birds, Orphans and Fools
Movie
•
Movie classics
Arthouse
•
Nouvelle Vague
•
World Cinema
[71/100]

Second Run DVD
11/07/2014, Didier BECU
---
Birds, Orphans and Fools is a story about people who have lost their belief in a vision. When seeing the clothes, you'd swear that the protagonists are idealists who still believe in a better world, but the date reveals everything. The film has been released in 1968. The hippie dream was literally shot to pieces by Charles Manson and the streets of Czechoslovakia were dominated by Russian tanks that end the Prague Spring. The democratic socialism was once again dead.


There are probably tons of articles written about Birds, Orphans and Fools (aka Vtáčkovia, siroty a blázni). The final conclusion however is that at the end of the day no one knows what director Juraj Jakubisko is talking about. It surely ain't any easier if you know nothing about the political history from Czechoslovakia. The movie has lots of dialogues that mean nothing at first sight, but have a much deeper sense. We really would go too far if we reveal all details on here, but no need as this is a release on Second Run DVD. This automatically means that there's an additional booklet in where you can find all kind of background information that gives a better insight on this surrealistic piece of work.


Yorick (Jirí Sýkora), Andrej (Philippe Avron) and Marta (Magda Vášáryová) do believe that they can make a change. Or at least in the beginning. Art can draw back capitalism, there is free love and paradise on earth is not just a term that comes out of the Bible. This naïve (but wonderful) world vision gets smashed every second until it ends in a suicidal finale (a scene that will make you swallow).


This third movie from the avant-garde filmmaker Juraj Jakubisko is certainly not an easy ride. At contrary. But beware, the difficult story structure is camouflaged with breathtaking images that make Birds, Orphans and Fools a timeless piece, even if the dream is completely utopian. So yes, this picture from Eastern Europe is a tip for those who like their movies a bit different. But you know, it might take some efforts, but the satisfaction afterwards is a double one…or something like that!


Birds, Orphans and Fools is out on DVD at Second Run DVD.
Didier BECU
11/07/2014
---
Birds, Orphans and Fools (aka Vtáčkovia, siroty a blázni) is een film waar al menig artikel is over geschreven. De eindconclusie blijft evenwel dat bijna niemand weet waarover cineast Juraj Jakubisko het in zijn film heeft. En als je bovendien niets over de politieke geschiedenis van Tsjechoslowakije afweet, dan is het wellicht nog moeilijker om de inhoud ervan te snappen. De film staat namelijk bol van dialogen die op het eerste gezicht niets betekenen, maar dat is niet zo. We zouden het veel te ver drijven om dat allemaal in een recensie te verwoorden, gelukkig gaat het om een release van Second Run DVD. Dat betekent automatisch dat er een bijbehorend boekje in de uitgave zit waarin alle nodige achtergrondinformatie over het surrealistische werk is te vinden.


Birds, Orphans and Fools is een verhaal over het verlies van het geloof in een levensvisie. Wanneer je de kledij bekijkt zou je zweren dat het om idealisten gaat die nog volop in een betere wereld geloven, maar de datum zet daar een enorme domper op. De film kwam immers in 1968 uit. Het hippiedom was toen al letterlijk door Charles Manson aan flarden geschoten en in Tsjechoslowakije rolden de eerste Russische tanks binnen. Het democratisch socialisme van de Praagse Lente was terug een dode letter.


Yorick (Jirí Sýkora), Andrej (Philippe Avron) en Marta (Magda Vášáryová) geloven evenwel nog dat zij de wereld kunnen veranderen. Kunst kon het kapitalisme verdringen, er was de vrije liefde en het aardse paradijs was geen onbereikbare plek die je alleen maar in de Bijbel kan vinden. Dit naïeve (maar mooie) wereldbeeld krijgt met de seconde een stomp in de maag om ten slotte te eindigen met een suïcidaal slot (een scène die je doet slikken).


Deze derde film van de avant-gardistische Slowaakse Juraj Jakubisko is zeker geen eenvoudige rit, integendeel. Gelukkig wordt deze moeilijke beeldtaal wat gecamoufleerd door de prachtige beelden waardoor Birds, Orphans and Fools een tijdloos document lijkt, ofschoon de droom al lang een volslagen utopie is. Deze Oost-Europese prent is dus een aanrader voor liefhebbers van het zwaardere werk. Maar soms lonen inspanningen en dat is hier beslist het geval.


Birds, Orphans and Fools is op dvd via Second Run DVD uitgebracht.
Didier BECU
11/07/2014
---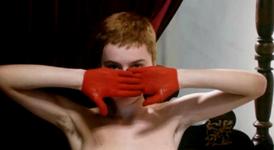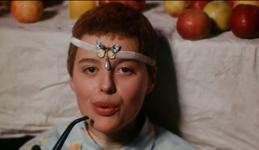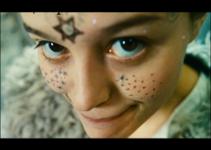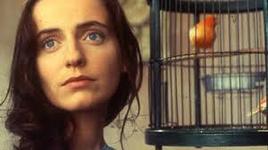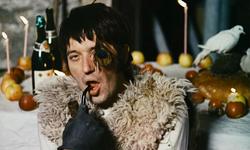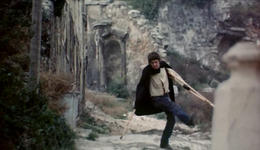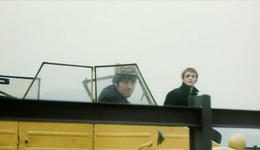 ---