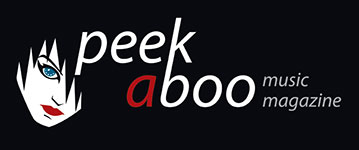 like this movie review
---
DAVID OELHOFFEN
Loin Des Hommes
Movie
Western
•
World Cinema
[79/100]

Imagine Films
22/06/2015, Didier BECU
---
The Algerian War was probably one of the bloodiest conflicts of the 50's, however very few films are made about this tragic fact. The masterpiece Battle Of Algiers by Gillo Pontecorvo from 1966 is perhaps the best known, but you can also add Loin Des Hommes to that (short) list. Although the film takes place in North Africa, we can indeed speak of a western. In his second film David Oelhoffen is clearly inspired by western legends such as John Ford and Anthony Mann. The majestic landscapes and an impressive Viggo Mortensen make Loin Des Hommes a delicious piece. The Danish actor already has said a while farewell to Hollywood what makes him more and more wanted by arthouse directors (how we hate that term anyway!) After having starred in The Two Faces Of January and the quirky (but sublime) Jauja by the Argentine enfant terrible Lisandro Alonso, there is now Loin Des Hommes in which he plays a teacher.
Daru (Viggo Mortensen) doesn't care about the civil war in Algeria that just has started. His parents are buried there, but he remains a stranger to everyone. For the French, he is an Arab, and the Algerians see him as a Frenchman. The only thing he really cares about is the urge to educate the children of the village he lives in. Without wanting it, he gets involved in the conflict when he gets the task to bring Mohammed (Reda Kateb) to another village. The man must be transported to a French court because he has cut the throat of his nephew. Daru thanks for this job because he doesn't want to carry someone to his death, but apparently Muhammad wants him to do that. The reason is obvious. When he is in French hands then he still has a chance of a fair trial, but if he gets captured by the Arabs, then it simply means his death. It is not long before savage villagers show up at Daru's house so he is obliged to begin the extremely dangerous journey.
You can interpret this film in different ways. It is of course an intimate, almost poetic story about two individuals who are on the run. Even though their background is totally different, the two men are no longer desired by society. One because of his ethnicity, the other because he has committed a crime. Because of the beautiful landscapes and the firefights you can also call it a western, or why not just categorize it as a qualitative adventure film in which both the content and the performances are well worked out? Don't let the subject stop you either, even if you don't know that there was a war going on in the 50's, then you still can fully enjoy Loin Des Hommes and that is largely due to the impressive Viggo Mortensen who talks French (and even Arabic!) here.
Didier BECU
22/06/2015
---
De Algerijnse Onafhankelijkheidsoorlog was wel één van de meest bloederige conflicten uit de jaren 50, toch zijn er maar weinig films over dit tragische feit gemaakt. Het meesterwerk Battle Of Algiers van Gillo Pontecorvo uit 1966 is wellicht de bekendste, maar sinds kort kan je ook Loin Des Hommes aan dat korte lijstje toevoegen. Alhoewel de film zich in Noord-Afrika afspeelt, kunnen we wel degelijk van een western spreken. In zijn tweede film liet cineast David Oelhoffen zich duidelijk door westerngrootmeesters als John Ford of Anthony Mann inspireren. Het zijn dan ook die beelden (en een indrukwekkende Viggo Mortensen) die van Loin Des Hommes zo'n heerlijk cinefiel stuk maken. De Deense acteur heeft al een hele poos zijn Hollywoodtijd achter slot en grendel gestoken, waardoor hij meer en meer op het verlanglijstje van arthouseregisseurs (wat haten we die term toch!) komt te staan. Eerder schitterde hij in The Two Faces Of January en het eigenzinnige (maar sublieme) Jauja van het Argentijnse enfant terrible Lisandro Alonso, nu is er tevens Loin Des Hommes waarin hij een leraar vertolkt.
Daru (Viggo Mortensen) trekt zich niets aan van de burgeroorlog die in Algerije volop aan het uitbreken is. Zijn ouders liggen er wel begraven, maar hij blijft voor iedereen sowieso een vreemde. Voor de Fransen is hij een Arabier, en voor de Algerijnen een Fransman. Het enige waar hij echt om geeft is de drang om de kinderen van zijn dorp wat bij te leren. Zonder dat hij het echt wil wordt hij in het conflict betrokken wanneer hij de taak krijgt om Mohammed (Reda Kateb) naar een ander dorp te brengen. De man moet naar een Franse rechtbank worden gevoerd omdat hij de keel van zijn neef heeft overgesneden. Daru bedankt voor deze taak omdat hij niemand naar zijn dood wil voeren, maar blijkbaar wil Mohammed dat hij dat wel doet. De reden is overduidelijk. Bij de Fransen heeft hij nog kans op een eerlijk proces, maar als hij in de handen van de Arabieren valt, dan betekent het gewoon zijn dood. Het duurt niet lang vooraleer de woeste dorpelingen opdagen waardoor Daru tegen wil en dank verplicht wordt om de uiterst gevaarlijke tocht aan te vangen.
Je kan deze film op verschillende manieren interpreteren. Het is een intiem, bijna poëtisch relaas over twee individuen die op de loop zijn. Ook al is hun achtergrond totaal verschillend, zijn het twee mannen die niet langer meer door de maatschappij gewenst zijn. De ene wegens zijn etnische afkomst, de andere omdat hij een misdaad heeft gepleegd. Door de prachtige uitgestrekte landschappen en de vuurgevechten kun je het tevens een western noemen, of waarom het niet gewoon op een kwalitatieve avonturenfilm houden waarin zowel aandacht aan de inhoud als aan de vertolkingen wordt besteed? Laat je vooral niet afschrikken mocht het onderwerp ver van je bed staan. Zelf al weet je niet eens dat er daar ooit een oorlog was, dan nog kun je volop van Loin Des Hommes genieten en dat komt grotendeels door de indrukwekkende Viggo Mortensen die hier Frans (en zelfs Arabisch!) praat.
Loin Des Hommes is een eigentijdse western, ook al speelt het verhaal zich in Algerije af, met in de hoofdrol een briljante Viggo Mortensen die hiermee zijn Lord Of The Rings-verleden voorgoed vaarwel zegt.
Didier BECU
22/06/2015
---
---