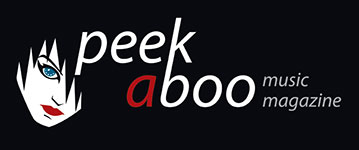 like this movie review
---
JENNIFER KENT
The Babadook
Movie
Horror
[77/100]

A-Film
18/06/2015, Didier BECU
---
Words like "the best horror picture of the year" aren't surprising at all as you can read them on the cover of every horror pic. It becomes completely different when those words are spoken by William Friedkin, who made the best horror movie of all time with The Exorcist. On Twitter the director cited that he never saw something as scary as The Babadook. Even if the movie got no regular screening in most countries, you can't say director Jennifer Kent has any reason to complain. The film is already a cult movie and connoisseurs like Kim Newman are hyping the film on such a high scale that you tend to believe that The Babadook is indeed the best movie since long.
Big words indeed, but The Babadook is made in such a good way and the acting is so great, that the movie paralyzes you from the first till the last minute. Amelia (Essie Davis) doesn't have exactly the easiest life. On the day her son was born, her spouse was killed in a car accident. She's all alone to raise Samuel (Noah Wiseman) and that isn't easy. The little kid reacts very strange and aggressive. When something is refused to him, he simply starts doing things a normal kid wouldn't do like throwing his young niece out of the cabin tree. Because of his disturbed attitude, the boy is alienated and lives in his own imaginary (dark) world. Everything gets worse when he discovers an old children book named The Babadook in the attic. Anyone who dares to say the words Baba Dook Dook will eventually die.
Jennifer Kent immediately washed away all the clichés that are usually typical for the horror genre. She bought all the copy rights in order to avoid sequels. The blood sequences are quite rare, and there isn't a CGI-monster in sight. Instead she gets her inspiration from the German expressionists of the silent movie area. With the use of minimal sounds and a genius shadow play, Kent gives you the creeps. And of course there are those performances from both the mother and the child too. We do not think you'll see a boy so scary as Noah Wiseman very often!
The Babadook is a must for everyone. Just don't complain afterwards that you couldn't sleep. The movie is now out on DVD and Blu-ray ( A-Film).
Didier BECU
18/06/2015
---
De slagzin "horrorhit van het jaar" kan je eigenlijk op iedere kaft van een bibberprent lezen, maar als het de woorden zijn van William Friedkin, dan wordt dat heel wat anders. Meer zelfs, de regisseur van de allergrootste horrorprent (The Exorcist) schreef via een Twitter-bericht dat The Babadook de meest angstaanjagende film is die hij in jaren zag. Ook al heeft de film in de meeste landen geen bioscooprelease gekregen, mag regisseuse Jennifer Kent allesbehalve klagen. De film is nu al gebrandmerkt als een onsterfelijke cultfilm en horrorkenners zoals Kim Newman hemelen de film zodanig op dat je bijna gaat geloven dat The Babadook inderdaad de beste griezelprent sinds jaren is.
Het zijn grote woorden, maar The Babadook zit zo goed in elkaar en er wordt zo goed geacteerd, dat de film je van de eerste tot de laatste minuut in de ban houdt. Moeder Amelia (Essie Davis) heeft het allesbehalve gemakkelijk. Op de dag dat haar man haar naar een ziekenhuis bracht om te bevallen werd hun wagen geramd waardoor haar echtgenoot stierf. Ze staat er alleen voor om haar kleine bengel Samuel (Noah Wiseman) op te voeden, maar dat is niet meteen de meest vanzelfsprekende taak. Door zijn gedragsstoornis wordt Samuel door iedereen geschuwd. Het jongentje wil steeds zijn zin krijgen, en als dat niet zo is, dan vindt hij het geen probleem om bijv. zijn kleine nichtje genadeloos uit de boomhut te gooien. Alles wordt nog erger als hij op zolder een oud kinderboek vindt over een wezen dat zich de Babadook noemt. Eens je de woorden Baba Dook Dook uitspreekt, is er geen ontkomen aan, je zal sterven!
Jennifer Kent heeft meteen brandhout gemaakt van alle clichés die zo typisch voor het horrorgenre zijn. Zo heeft ze alle rechten opgekocht om er zeker van te zijn dat er geen sequels zullen worden gemaakt. Je ziet ook weinig bloed, alles wordt gesuggereerd met geluiden en schaduwbeelden, haar grote voorbeelden zijn immers niet voor niets de Duitse expressionisten uit de stille film. Er is ook geen CGI-monster te bespeuren, maar geloof ons: schrikken zal je! En dan zijn er natuurlijk de uitmuntende vertolkingen van moeder en kind, zelden zag je zo'n angstaanjagend ventje als Noah Wiseman!
The Babadook is een must voor iedereen. Wel achteraf niet komen klagen dat je niet kon slapen. De film is nu uit op dvd en Blu-ray via A-Film.
Didier BECU
18/06/2015
---
---