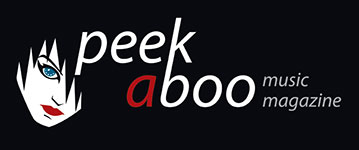 like this movie review
---
JOE DANTE
Burying The Ex
Movie
Comedy
•
Horror
[72/100]

Remain In Light
28/05/2015, Didier BECU
---
Does anyone remember Joe Dante? Indeed, the man of horror classics like Piranha or The Howling, and of course the daddy of the Gremlins (even though the script was written by Chris Columbus). Six years after the debacle of the second Gremlins, Dante's career went downhill. He directed some episodes of successful series such as CSI: NY and Hawaii Five-O, but was mainly specialized in children's films like Looney Tunes: Back In Action or The Hole. With Burying The Ex he returns to his roots, the eighties horror comedy. The fans of the genre were justifiably enthusiastic. This movie has the same fun and atmosphere as, say, The Witches Of Eastwick or Beetlejuice, or to put it differently: not taking yourself too seriously!
Max (Anton Yelchin) has a handsome wife, Evelyn (Ashley Greene). Unfortunately he is annoyed with her obsession to improve the world. You can't walk with shoes on the carpet because it will be full of bacteria; he gets only tofu on his plate and receives constantly comments that he has no respect for the environment. Max has a very different passion. He runs a small shop that is specialized in horror stuff. His brother Travis (Oliver Cooper) does not understand how he can live with such a eco-bitch. When Max falls madly in love with a waitress (Alexandra Daddario), he does not know what to do, especially as it appears that Olivia and he share the same love for horror cinema. Travis mutters the idea to murder Evelyn. The murder plan, however, doesn't end as planned. Max is not thrilled with the fact that his wife is dead. When he, as expected, falls in the arms of Olivia, his wife returns as a zombie.
Too exaggerated and too childish, you think? Maybe, but it works! It is the love of Dante for horror (in every scene you can see a reference to some obscure classic) and the eighties cinema that makes Burying The Ex so fantastic. It is of course nothing new, especially since these movies (perhaps ad nauseam) were made every day in the 80s, but in times of CGI this is a refreshment. Dante is also wise enough to make a short film, as 87 minutes is indeed the ideal length for such a comedy. The horror moments might be a little sparse for some, but there is a lot to laugh. The casting is almost perfect. The Russian actor Anton Yelchin is best known for his role as Pavel Chekov in JJ Abrams version of Star Trek, but here he shows that he can do more. Of course everyone knows the beautiful Ashley Greene as Alice from the Twilight-saga.
Fans of 80s cinema should be happy, because their idol Joe Dante is back. It seems that the director of Gremlins still thinks that we live in 1983, and that is just why Burying the Ex is so different! Definitely a tip if you are a fan of classics like Fright Night or Beetlejuice.
Didier BECU
28/05/2015
---
Herinnert er zich iemand Joe Dante nog? Inderdaad, de man van griezelklassiekers als Piranha en The Howling, en natuurlijk ook de papa van de Gremlins (ook al werd het script door Chris Columbus geschreven). Zes jaar na het debacle van de tweede Gremlins, ging het alleen maar bergaf met Dantes carrière. Hij regisseerde wat afleveringen van goedlopende series zoals CSI: NY en Hawaii-Five-O, maar specialiseerde zich vooral in kinderfilms zoals Looney Tunes: Back In Action of The Hole. Met Burying The Ex keert hij terug naar zijn roots, de eighties-griezelkomedie. De fans van het genre waren terecht laaiend enthousiast. Deze nieuweling van Dante bezit immers dezelfde grappige sfeer als pakweg The Witches Of Eastwick of Beetlejuice, of om het anders te zeggen: jezelf niet al te serieus nemen!
Met Evelyn (Ashley Greene) heeft Max (Anton Yelchin) wel een knappe vrouw aan de haak geslagen, helaas ergert hij zich al jaren dood aan haar obsessie om de wereld te verbeteren. Je mag niet met de schoenen op het tapijt lopen omdat het anders vol bacteriën zit; hij krijgt dagelijks tofu op zijn bord en ontvangt om de haverklap opmerkingen omdat hij geen respect voor het milieu heeft. Max heeft een heel andere passie. Hij baat een winkeltje uit dat gespecialiseerd is in horrorcuriosa en zelf verzamelt hij ook die spullen. Zijn broer Travis (Oliver Cooper) snapt helemaal niet hoe hij met zo'n trut kan leven. Als Max stapelverliefd wordt op de uitbaatster van een ijssalon (Alexandra Daddario), weet hij niet wat te doen, vooral omdat blijkt dat Olivia net als hij in de ban van horrorcinema is. Travis mompelt het idee om Evelyn te vermoorden. Het moordplan loopt echter niet zoals het moet. Evelyn sterft wel, maar wordt door een autobus dood gereden. Max is helemaal niet opgetogen met het feit dat zijn echtgenote naar het hiernamaals is vertrokken. Ten minste dat denkt hij. Als hij, zoals verwacht, zich in de armen van Olivia nestelt komt zijn ex als zombie roet in het eten gooien.
Allemaal een beetje te veel van de pot gerukt, denk je? Misschien wel, maar het werkt wel! Het is de liefde van Dante voor de griezelcinema (in iedere scène zie je wel een verwijzing naar één of andere obscure klassieker) en de eightiescinema die Burying The Ex zo fantastisch maken. Het is natuurlijk niks nieuws, vooral niet omdat dit soort films in de jaren 80 (wellicht tot vervelens toe) aan de lopende band werd gemaakt, maar in tijden van CGI is dit een verfrissing. Dante was ook zo verstandig om er een korte film van te maken, 87 minuten is immers de ideale lengte voor zo'n komedie. De griezelmomenten zijn voor sommigen misschien net iets te schaars, maar er valt heel wat te lachen en dat is toch ook al een tijdje geleden, niet? De casting is bijna perfect. De Russische acteur Anton Yelchin is bij het grote publiek vooral bekend voor zijn rol als Pavel Chekov in de J.J. Abrams-versie van Star Trek, maar bewijst hier dat hij meer kan. De mooie Ashley Greene kent natuurlijk iedereen als Alice uit de Twilight-saga en ook zij toont dat ze met wat geluk nog jaren meekan in Tinseltown.
Fans van jarentachtigcinema mogen blij zijn want hun idool Joe Dante is terug. Het lijkt wel alsof de regisseur van Gremlins nog steeds denkt dat we in 1983 leven, en het is net dat wat Burying The Ex zo anders maakt! Absoluut in huis halen als je verzot bent op dingen als Fright Night of Beetlejuice.
Didier BECU
28/05/2015
---
---