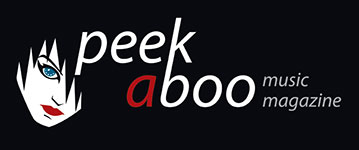 like this cd review
---
MITSKI
Bury Me At Makeout Creek
Music
•
CD
Indie Rock
[90/100]

don giovanni records
26/05/2015, Wim GUILLEMYN
---
Indie rock is a term which can cover many loads, sometimes with a varied and exciting palette within one genre. This is alsothe cas with the third album of 'Mitski', that excels in 90s indie rock. 'Mitski' sings with melancholy and nuances. You can hear an echo of her Japanese roots. in 'Japanese pop-songs' you notice some elements of it in her way of singing. The CD exudes individuality and passion in the artwork, the lyrics and music. The booklet for example does not contain songlyrics but a text called '27 Bad Survival Tips for Artists'. In her music she uses a number of lo-fi elements in order to achieve effect, and that is an excellent choice: for example on 'I Don't Smoke' she combines a lo-fi punky guitar with rather high and emotional vocals. Nice effect. She studied piano and only a year before the recordings she learned to play the guitar…
Starter 'Texas Reznikoff' begins as a calm indie song and turns into a rock/hardcore song at the end. 'Townie' sums up well the feeling of a wild night. For me 'Townie', 'I Don' t Smoke' and 'Last Words of a Shooting Star' are the highlights of the album. It is definitely a step forward compared to her previous work.
Besides the 10 album songs there are 4 bonus live tracks: a masterfully piano version of 'Square' which is, just as 'I Want You', a song of her second album, and two live version of 'Francis Forever' and 'Last Words of a Shooting Star'.
With this album Mitski enters an almost unexplored terrain of Indie rock. There are artists and musicians. She has something of both, I guess.
Wim GUILLEMYN
26/05/2015
---
Indierock is een term die veel ladingen dekt, met vaak een boeiend en gevarieerd palet binnen één stroming. Zo ook met dit derde album van Mitski dat uitblinkt in melancholische indierock ui!t de jaren 90. Mitski klinkt melancholisch en genuanceerd. Je hoort de echo van haar Japanse afkomst in de manier van zingen, met een aantal typische kenmerken van Japanse 'schlagers'. De cd straalt in alles eigenzinnigheid en passie uit en dat zowel in het artwork, de teksten en de muziek. Het tekstboekje bevat bijvoorbeeld '27 Bad Survival Tips For Artists', maar geen echte tekst over de composities. In haar muziek gebruikt ze soms lo-figeluiden om bepaalde effecten te bereiken en dat is knap gedaan: bv. 'I Don' t Smoke', waarin ze een gitaar met een lo-fipunkgehalte tegenover een eerder hoge en emotionele zangstem plaatst. Mooi effect. Ze heeft piano gestudeerd en ze is pas een jaar voor de opnames begonnen met gitaar spelen. Opener 'Texas Reznikoff' begint als een rustige indiesong om dan plots op het einde om te slaan in rock/hardcore. 'Townie' vat het gevoel van een wilde nacht goed samen. Voor mij is 'Townie' samen met 'I don' t Smoke' en 'Last Words of a Shooting Star' het hoogtepunt van dit album, dat zeker een stap voorwaarts is in vergelijking met haar vorige werk.
Naast de 10 albumsongs staan er nog 4 live songs op de cd: een magistrale pianoversie van 'Square'. Een nummer uit haar vorige plaat, net als 'I Want You', dat hier veel beter uit de verf komt dan de originele versie. Daarnaast ook nog een live versie van 'Francis Forever' en 'Last Words of a Shooting Star'.
Mitski begeeft zich met dit album op een bijna onontgonnen stukje Indierock. Je hebt muzikanten en artiesten en deze lijkt het allebei een beetje in zich te hebben.
Wim GUILLEMYN
26/05/2015
---
---