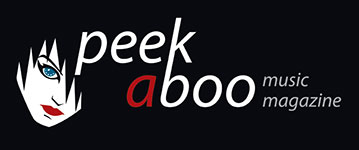 like this cd / digital review
---
DEF ROBOT
Makers Of Mountains
Music
•
CD / Digital
Alternative Rock
•
Indie Rock
[95/100]

Self-released
13/06/2019, Kevin BURKE
---
British based Def Robot have just released their debut album Makers of Mountains, an effervescent dive into modern alternative rock and indie greatness. The duo of Paul Taylor and David Hancox, are the heart of the band, pushing forward with a blending of genres and building a sound which has a unique, enjoyable quality.
The tracks on Makers Of Mountains are extraordinary broad strokes of sound, colliding with an urgency reminiscent of early Pixies or even Wilco. Opening with the stomping "Falling Apart Again", a melodic driven, Americana inspired track. The dual vocals are addictive and soothing with power. "Mover And A Shake" is a distorted, bass driven crash, fruitful head shaker with a punk delivered attitude.
Throughout the album the intensity soars and pulls back to a graceful emotion. The guitars are something of a cross between The Edge (U2) and Joey Santiago (Pixies). But as much assault they can summon, "Sweet And Sour" balances all their styles perfectly, with a mellow verse and a wall of noise rock injected chorus. At first listen you would be mistaken to put these boys in the arena of America and not their home of Cumbria, the sound it so quintessentially based in the sound. Even "Fortune Cookie Writer" is reminiscent of a Tarantino soundtrack inclusion, with its slow chiming guitar and phased vocals.
"Ferman Saved My Life" has a nineties cool to it, slide distorted guitar over venomous lyrics spat forth with conviction. Makers Of Mountains is a fun record, the punk deliveries strike with a typical UK projection which gives their heritage away although remaining within the framework of the album.
Closing out the album is the Nirvana-esque "Last Stop Coney", a nice grunge-laden track with a bass driving the momentum before the guitar crashes in to broaden the song. As debuts go Def Robot have really come out of the starting blocks with a solid gem. Hopefully this is only the start of a long string of inspired recordings.
Bandcamp:
https://defrobot.bandcamp.com/album/makers-of-mountains
Facebook:
https://www.facebook.com/defrobot/
CREDITS
All songs written by Paul Taylor and David Hancox
Recorded, produced, mixed and mastered, by Paul Taylor and David Hancox in Manchester, Kendal and Berlin
TRACK LIST:
1. Falling Apart Again
2. Mover And A Shaker
3. Fall On You
4. Sweet And Sour
5. Fortune Cookie Writer
6. Ferman Saved My Life (CUT!)
7. Pieces Of Me
8. Gordon From Gordon
9. Long Time Dead
10. Last Stop Coney
Kevin BURKE
13/06/2019
---