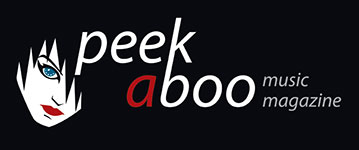 like this cd review
---
THE EXPLODING BOY
Alarms!
Music
•
CD
Indie Rock
•
Post Punk
[78/100]

Drakkar Records
25/09/2018, Jurgen BRAECKEVELT
---
A few years of silence does not always have to be a bad thing. It has been a while since 2013 when this Swedish band came out with their album 'Four'. Today they released their brand new album Alarms! on Drakkar Records. Their music may have become a tad more melodic and slightly more poppy since then, but it still breaths their typical sound from 'Four'.
The album slowly opens with 'Fireland The End Of Dark City'. Monotonous percussion and a melodic, almost nagging, but very nice guitar playing. The bass guitar lovely contributes to this rocky postpunk song. That typical kind of melody immediately sticks to your mind. And this is what The Exploding Boy can do like no other: making good accessible post-punk with just that little bit more oomph.
Alarms In Silence does not sound as silent as the title suggests, on the contrary. This is a very tight post-punk song that strikes hard. Yet this song goes down as smoothly as a nice sweet cocktail. And once you get the taste of it, you just want more! 'The Day' shifts a gear down, while 'Run Red' brings us back to full speed ahead. Especially when the great guitar work sets in, supported by a very enjoyable bass line and irresistible vocals by Johan Sjöblom.
There are lesser gods in this genre but Johan's voice is so typical it's an absolutely immense added value. In spite of their solid music base, I feel the early days were a bit more impressing. 'Stop Time' has that poppy touch and will easily capture a broad rock-loving audience full of acne‑filled teenagers at a local festival. Time for 'Pointless Action', which is a lot slower and darker. A much-needed dose of melancholy and depth is dripping like sweat from this song. With 'Danger Zone', the tempo picks back up, while 'Sign Of The Times' is interspersed with acoustic guitar lines, and ends with fireworks. 'O.M.Y.G.O.D.' throws you back to the 80's with a certain feeling of madness, and a glitter poppy touch with a pinch of post-punk to top it off. The synths prove to be an essential contribution to the color of their sound.
Keep the best for last. 'Liar's Roar' sounds like the pure post-punk song you want to hear on this album. A sharp, strong tempo and solid guitars. Last but not least, you get a 9:59 minute-long, very downtempo song, that manages to captivate the listener effortlessly with melodic, rhythm and structure changes.
The Exploding Boy remains a solid reference in the new-wave / post-punk landscape. 'Alarms!' is definitely a good and solid album. It may not be as impressive as their former works 'The Exploding Boy' or 'Afterglow', that boosted their career, but it is strong enough to keep The Exploding Boy at the same level.
Jurgen BRAECKEVELT
25/09/2018
---
Een paar jaar stilte hoeft niet steeds slecht nieuws te zijn. Het is geleden van 2013 dat het Zweedse gezelschap hun album Four maakte. Op het label Drakkar Records verscheen nu hun nieuwste langspeler Alarms! Ietwat melodieuzer en iets meer poppy klinkend, maar de typerende sound die ze sedert Four omarmen blijft herkenbaar.
Slepend traag opent het album met Fireland The End Of Dark City. Monotoon slagwerk, melodieus en zeurend, maar héél fijn, gitaarwerk. De basgitaar draagt met plezier bij tot dit rocky postpunknummer. Toch wel typerend dat de melodie meteen blijft hangen. Dit is iets wat The Exploding Boy als geen ander kunnen: toegankelijke, goede postpunk maken met nét dat iets méér.
Alarms In Silence klinkt niet zo silent als de titel laat vermoeden, wel integendeel. Dit is een heel strakke postpunksong die er stevig op inhakt. En toch loopt ook dit nummer als mierzoete cocktails heel vlotjes binnen. En eens je de smaak te pakken hebt, wil je meer van hetzelfde. The Day schakelt een tandje lager, Run Red scheurt dan weer als nooit voorheen. Als onweerstaanbaar gitaarwerk zich op gang trekt, geruggesteund door een genietbare baslijn en de onweerstaanbare zang van Johan Sjöblom. Er zijn veel mindere goden dan Johan binnen het genre, zijn stemgeluid is heel typerend en absoluut een immense meerwaarde. Ook al blijft het geheel muzikaal zeker overeind, de begindagen waren nog iets beklijvender. Het poppy-gehalte wordt absoluut belichaamd in Stop Time dat een breed rockminnend publiek vol puberende en met acné behepte tieners op een lokaal festival zo bij de strot grijpt. Tijd voor Pointless Action, een stuk trager en donkerderder. De broodnodige dosis melancholie en diepgang loopt als zweet van deze song af. Met Danger Zone komt er weer eens wat tempo, Sign O The Times is doorspekt met akoestisch gitaarwerk, en kent een vuurwerkfinale. O.M.Y.G.O.D. gooit je naar de jaren '80, met een zeker Madness-gehalte, glitter-poppy met een snuifje postpunk als topping. De synths zorgen voor een essentiële inbreng in de kleur van de sound.
Keep the best for last. Liar's Roar is rasechte postpunk die we graag op dit album terugvinden. Snedig, stevig tempo, gitaren die de spiertjes laten rollen. En als uitsmijter het ruim 9 minuten durende 11:59. Een heel downtempo song, die qua melodie, ritmewissels én opbouw moeiteloos blijft boeien.
The Exploding Boy blijft een stevige waarde in new wave/postpunkland. Alarms! Is zeker een goede plaat, maar haalt niet het niveau van de albums The Exploding Boy of Afterglow. Die katapulteerden de band terecht naar de allerhoogste regionen. Deze Alarms! Is een goed album, niet hun beste, maar bevestigt wél The Exploding Boy in zijn status van wereldband.
Jurgen BRAECKEVELT
25/09/2018
---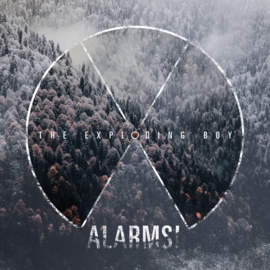 ---