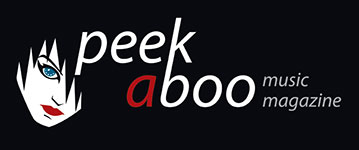 like this cd review
---
THE EXPLODING BOY
Four
Music
•
CD
Cold Wave
•
Garagerock
•
New wave
•
Rock
[90/100]

Artoffact
28/10/2013, Filip VAN MUYLEM
---
Founded in 2006 in Stockholm and named after an underrated b-side by The Cure, The Exploding Boy is a four-piece post-punk act who recently signed a worldwide record deal with Germany's Drakkar Entertainment (Haggard, The Sorrow, Emil Bulls). Picked up for release by Toronto's Artoffact Records in North America, The Exploding Boy's fourth album (appropriately entitled Four) is supported by a Johan Edlund (Tiamat)-produced video for Dark City Pt. II, the album's first single. A second single for Street Cliche was released on iTunes on October 8th. The album's ten tracks present a fresh array of influences, from classics like The Cure, Sisters Of Mercy, Joy Division and Bauhaus to newer bands like Placebo and Editors.
So far the promo talk from the record company. The start of this record is very nice 'Cracked/Reasons' and is indeed inspired by the above mentioned bands. It sounds fresh and energetic with some influences from the '80s. Editors versus The Cure is a good one if you listen a bit more to the album.
'Street cliché' was already known a s a single and was my main reason to get this cd on my desk as I really loved it (95/100). After listening to it like almost 50 times I still can say I adore it! It's also the strongest song on the album.
'Going to Hell' is a bit softer than the previous songs, somehow it reminds me of some songs on 'Head on the Door' from The Cure (the acoustic guitar, the synths, the guitars). I love the voice, the drums and the drive, this song has something hypnotic in it.
'Dark city (Pt.II)' is also a great song, with the same hypnotic sound and bursting vocals. Love this song (the second best song on the album). It sounds so poppy and so happy, despite the lyrics and I love the bass player!
'Runaways' is a nice soft song with great guitars and a lamenting voice. It almost sounds as a mantra, o so hypnotic and then just when you taught you had it the tempo gets a higher drive! I started thinking about Whispers in the shadow at some point.
'Awful' is somehow a strange song to me: a bit hard to get along with. It's a soft song and has not much of a dynamic. For sure the lyrics are about something cruel.
'Shadows' has nice sliding guitars and reminds me strong of The Cure and some other bands from the 80's. This one has for sure a retro sound. To me it has a very catchy sound. The guitars sound at some point almost like Heavy metal minded and one can hear the bass player very good (something I love).
'Always' is one of my favorite ones. The lyrics and the music are very catchy and I love the dark lyrics. This one must be a hit on stage too! Love the up-tempo driven heat wave coming off from this song. Another one to add to my I-tunes!
'Get it out' starts with a minimal wave tune that could have been created in the 80's. It's a soft one, but with a hypnotic sound and a nice acoustic guitar.
'Scared to death' is a nice last one, a bit soft as end song. It sounds more like an I-M-R song until it explodes a bit and gets a higher drive. This song sounds very positive.
Well after all, the single was the best track, but it's a great album to listen to. A few songs ended into my home made playlist of 1800 songs (with songs from the 60's until now). I hope people get hooked on this band too!
Here is the I-tunes link as I want to support them: https://itunes.apple.com/us/album/four/id720874583
And here is my previous review: http://www.peek-a-boo-magazine.be/en/reviews/the-exploding-boy-street-cliche/?viaadmin=1
Filip VAN MUYLEM
28/10/2013
---