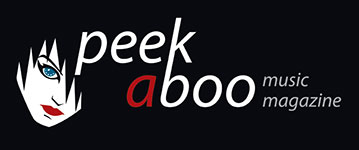 like this cd review
---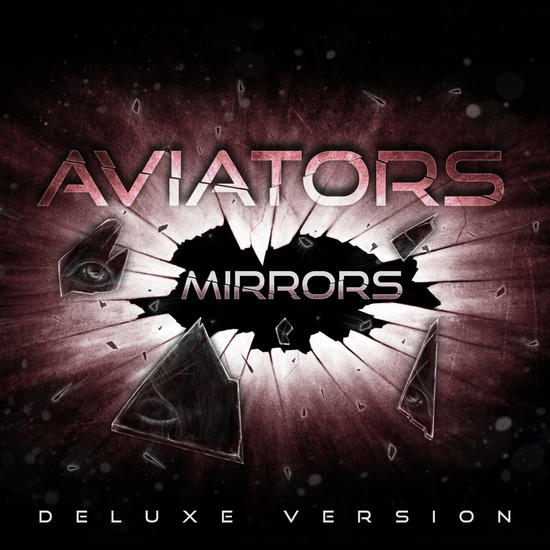 AVIATORS
Mirrors (Deluxe version)
Music
•
CD
Darkwave
•
Electro Rock
•
Ethereal / Heavenly Voices
•
Garagerock
•
Indie Rock
•
Metal
•
Post Punk
•
Post Rock
[92/100]

Russianwinterrecords
27/10/2013, Filip VAN MUYLEM
---
After the first full length listening I wasn't sure If this album was from one and the same artist. It seems to be dancing between Anathema, Mesh, Diary of Dreams... or can I Say: metal, techno, poppy electro, dark piano ballads... I still feel confused about it.
'Open your eyes' starts like a typical Mesh song, with the negative flow of words and the anger. A bit later it turns more into a real Depeche Mode song and gets even catchy lyrics. It keeps dancing between hate and an apology.
'Someone like me' starts like a typical piano ballad with a nice voice: very sentimental and breaking hearts. Love the lyrics, although they are not of the happiest content. This one is a very nicely crafted song!
'Zero' has an acoustic guitar, nice drums and an energetic beat. Love the guitars that are lifting up the song to a higher level. The adding of an orgue is also great. This one is more Rock than Pop or electronic, but still all these pass by in this song. After 3 songs we had already 3 different styles, mm: tasty, no?
'You found me' (feat replacer) is a great poppy orientated song, love the lovely voice of replacer. I can say the same thing about Feather who features on 'Angels and demons'. Both songs have something mellow and romantic, but don't let you mislead.
My favorite kind of Anathema ballad is 'Ashes'. Love the guitars, the melancholic sound and the great piano. This one can really move one to cry! A beauty, a rare pearl!
Love the break beats on 'Momentum' and the Mesh influence, just as the catchy sound.
'Mirrors' feat princewhatever is also a great up-tempo song with a short fuse.
'Rock the world' starts as a techno and poppy tune and explodes pretty fast in a nice way.
Another great ballad is 'Where I belong'. Just love it! Great song crafting!
After this one we get the extras. First one is 'Brain damage': an up-tempo and beat driven song with catchy vocals.
'Ashes II' gets a wordless treat, but it's not my thing. Nice try.
'Facing Fears' is pumpin' techno, almost euro trance (no vocals on this one either)!
'Where I belong' (APO remix) has been tuned into a strange sound, almost mystical and then burst into euro trance with nice vocals. Love the sensitive touch versus catchy sound!
'Open your eyes' (ArtAttack remix) gets pumped up with again this euro trance sound. This one can make it on the dance floor!
'Momentum' gets the VIP remix. Love the remix, goes more into Techno with a nice piano in the background and a happy and poppy sound jumping up and down.
'Ashes' will be for sure on my i-pod, just as 'Where I belong'. I'm still a bit confused, but the artist did a great job and it's simply great to have so much variation instead of 15 songs of the same!
Thumbs up!
For the fans we have this link:
The first single "Open Your Eyes" for free download. You can find a bio, photos and more info at:
http://www.soundoftheaviators.com/
Filip VAN MUYLEM
27/10/2013
---