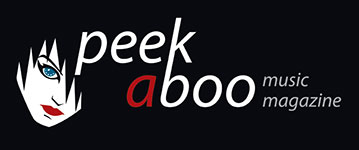 like this concert review
---
INCONCESSUS LUX LUCIS
Concert
Black Metal
•
Extreme Metal
•
Metal
06/11/2018, Claudia BLACK
---
INCONCESSUS LUX LUCIS
THE BLACK HEART CAMDEN 13/ 10/ 18
Inconcessus Lux Lucis is always a good listen and they always put on a good show, tonight was no exception!! I always leave satisfied when I go see this band or play their stuff at home!! The mix of mental and sensual elements meld together to make one piece that permeates through every cell in my body!! You have aggressive intensity melded with a confident groovy bass. There is a tension that teases you to release but then holds back and teases you again until the tracks reach their conclusion. A case in point is The Crowning Quietus with its twangy bass and lead solo at around 5 minutes in. It builds up to a crescendo and then descends to an abrupt stop. Just enough time to catch your breath....
The only downside of this set was the mic issues especially when The Crowning Quietus and Witch of the Forge were played at the beginning, other than that......
There is a jaunty and sinisterly aggressive upbeat and enjoyable tempo in this music. This is magic designed to seduce you and make you want more and when you are in the throws of ecstatic release the proceedings stop!! The buzz dissipates slowly but is still there 3 hours later when I try to sleep. That shows how good this band is!! At this point in time I don't want to know the band any deeper than this experience because I don't want the ritualistic feelings evoked by the performance to be contaminated!! It would be a bit like meeting the chef that cooked you the most exquisitely tasty meal you have ever tasted and finding out he's a complete bastard!!
The appetisers on tonight bill were three bands new to me, Black country band Funeral Throne, London's Deitus and Bellum Romanum from the Midlands. I did not get to see Bellum Romanum alas arriving just in time for Deitus which I enjoyed as much as Funeral Throne, both bands had a special energy, punchy bass lines and interesting riffs. I'm listening to Funeral Throne's album ''Threshold'' and I'm enjoying the track ''Vessel' with its slowed down bass and filigree guitar parts, especially near to the end at 6.5 minutes!! In fact I can conclude that on first hearing the ''Threshold'' album is a good listen.
You dear reader should go see Inconcessus Lux Lucis when you get the chance, trust me, you'll be hooked like the patrons of Hillary Briss's Butchers!!
SET LIST
The Crowning Quietus
Witch Of The Forge
Armour Rides Upon Midnight
At The Behest Of The Sinister Impulse
Fever Upon The Firmament
Corona
LINKS:-
https://www.facebook.com/inconcessusluxlucis358/
https://inconcessusluxlucis.bandcamp.com/music
https://www.facebook.com/pg/thefuneralthrone/about
https://funeralthrone.bandcamp.com/releases
https://www.facebook.com/pg/deitusUK/about/?ref=page_internal
https://deitus.bandcamp.com/releases
https://www.facebook.com/pg/BellumRomanum/about/
https://bellumromanum.bandcamp.com/releases
Claudia BLACK
06/11/2018
---
---