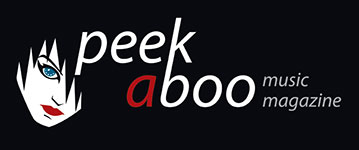 like this cd / vinyl review
---
EMPIRION
I Am Electronic / Red Noise
Music
•
CD / Vinyl
EBM
•
Electro
•
Techno Body Music
[95/100]

Dependent
31/10/2018, Hamis HIREK
---
Empirion is one of those bands everyone has danced to, without actually realising it. Even though the band released Advanced Technology in 1996, a great but their only full album to date, most will only know them from their magical Prodigy Firestarter remix.
Last year, after more than 20 years of silence British band, Empirion, rose again from their ashes and today they present us their brand new EP 'Red Noise'. Undersigned admits to being owner of their first album and a big fan of remixes they made, for instance for Front 242 (Headhunter) and Praga Kahn (Luv U Still).
The opening track 'I Am Electronic' is BANG! on and straightens the hairs on our neck immediately. "I am not human, I'm electronic" sounds literally and figuratively as if a robot feels the need to apologise to a higher being for the state our planet earth is in. Immediately dragged to my DJ playlist folder! 'Red Noise' is also a pounding track and could simply be described as a mash-up of Front 242's 'Rhythm Of Time' and Combichrist's 'Get your Body Beat' but in fact it is at least the sum of these two quality products. The following Rotersand rework version is also very pleasing. The fourth track 'Strange' is instrumental to let you catch your breath a bit but is nevertheless a clever piece of electronic music. A song that would fit perfectly in some futuristic video game, while you try to avoid the TIE fighters and Deathstars with your X-wing. Also 'I Am Electronic' gets a very successful 'game jacket' fitted by Pete Crossman (Victory Pill) after which the sixth and last song The Arena is pounding towards us. An amazing Trancy-EBM closure track in the spirit of Empirion's 90s hit 'Narcotic Influence' which will see many in go into a trance in the (near) future and on dancefloors all over the world, including undersigned!
Hamis HIREK
31/10/2018
---
Empirion is één van die bands waar iedereen al eens op gedanst heeft, zonder het eigenlijk te weten. Ook al bracht de band in 1996, het geweldige maar enige full album tot hier toe, Advanced Technology uit, toch zullen de meesten hen enkel kennen van hun magistrale Prodigy Firestarter remix.
Vorig jaar herrees het Britse Empirion, na meer dan 20 jaar stilte, weer uit hun as en vandaag presenteren ze ons hun EP 'Red Noise'. Ondertekende geeft toe bezitter en groot liefhebber te zijn van hun eerste album en de remixen die ze onder meer nog maakten voor Front 242 (Headhunter) en Praga Kahn (Luv U Still).
Het openingsnummer 'I Am Electronic' is er boenk! op en doet de haren in onze nek meteen rechtstaan. "I am not human, I'm electronic" klinkt letterlijk en figuurlijk alsof een robot zich geroepen voelt om zicht te verontschuldigen tegen over een hogere identiteit voor de toestand van onze aarde. Meteen naar mijn DJ playlist mapje gesleept! Ook 'Red Noise' beukt erop los en zou simpel weg omschreven kunnen worden als een mash-up van Front 242's 'Rhythm Of Time' en Combichrist's 'Get your Body Beat' maar het is op zijn minst de som van deze twee kwaliteitsproducten samen. De daarop volgende Rotersand rework versie is ook zeer te pruimen. De vierde track 'Strange' is instrumentaal laat je even op adem komen maar is desalniettemin een knap stukje elektronische muziek. Een nummer dat perfect in een of ander futuristisch videogame zou passen terwijl je met je X-wing de TIE-fighters en Deathstars probeer te ontwijken. Ook 'I Am Electronic' krijgt door Pete Crossman (Victory Pill) een geslaagd 'game-jasje' aangemeten, waarna het zesde en laatste nummer The Arena pompend op ons wordt losgelaten. Een Trancy-EBM afsluiter van formaat in de geest van Empirions 90's hit, 'Narcotic Influence' en waarop we in de (nabije) toekomst nog velen in trance zullen zien gaan op dansvloeren over heel de wereld, mijzelf inclusief!
Hamis HIREK
31/10/2018
---