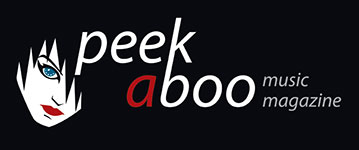 like this cd review
---
XOTOX
Essentials
Music
•
CD
Electronics
•
Industrial
•
Power Electronics
•
Techno Body Music
[80/100]

Dark Dimensions
10/12/2016, Didier BECU
---
Xotox, the industrial project by Andreas David almost exists for twenty years. Music that is characterized by both relentless beats and an irresistible rhythm. A golden combination that made Xotox one of the greatest in the genre. Time to release a compilation, thirty five tracks spread on two discs and added (so the loyal fans also have something) with remixes and demos. It is an impossible task to describe all the tracks, so we picked the highlights (at least for us). Essentials is indeed the ideal opportunity for the industrial fans to explore Xotox, although we do not think there are many indus fans around who do not know this German band.
Lichtlos, the title track from the album that appeared in 2003 immediately leads you to the dance floor. This is power noise with an industrial sound that works on our dance muscles. From the same album you get Nothing, a track that consists almost of beats only. You can't hear anything more dark. Eisenkiller sounds, just like Zweischlicht and Mechanische Unruhe (from the ep Die Unruhe) very macabre. Very hard indus beats with icy German lyrics.
Sometimes Xotox is experimental, but it is also perfect stuff for the alternative dance floor. The beats (you better say sledgehammers) at Nasse Wände are hard to keep track of, this is music that keeps you awake!
What makes Xotox so great (and popular among the indus fans) is the variation Andreas David uses in his compositions, Dunkelheit (those titles) has a high Aphex Twin content, this assault on your ears (Xo)Toxic is excellent power noise.
Sometimes it's funny as Rhythmuskaputt, or harsh electro like Industrial Madness (a name that needs no explanation). Everyone will have his own favorite, my choice is the gloomy Das Verlies (in the demo version), as well as D-Day 2001 in which you still can hear David's wave influences.
It's just how you consider things of course, but Ewig sounds quite poppy. Genieß nor so long da es are the words of Schwanengesang, what follows after is pure destruction.
Maybe three hours is a bit too much, however, Essentials is an absolute must.
Didier BECU
10/12/2016
---
Xotox, het indusproject van Andreas Davids, bestaat bijna twintig jaar. Muziek die gekenmerkt wordt door zowel meedogenloze beats als een onweerstaanbaar ritme. Een gouden combinatie die ervoor zorgde dat Xotox één van de allergrootste in het genre werd. Hoog tijd dus om een degelijke compilatie uit te brengen, vijfendertig tracks verspreid over twee schijfjes en aangevuld (zodat ook de trouwe fan er iets aan heeft) met remixes en demos. Het is een onmogelijke taak om alle tracks te beschrijven, wij kozen er de hoogtepunten uit (althans voor ons). Essentials is dan ook de ideale mogelijkheid voor de industrial liefhebber om Xotox te ontdekken, ofschoon we niet denken dat er veel indusfans rondlopen die deze Duitse act niet kennen.

Lichtlos, de titeltrack uit de in 2003 verschenen cd en tevens opener, drijft je meteen de dansvloer op. Dit is powernoise met een industrialgeluid dat op de dansspieren werkt. Uit diezelfde cd komt ook Nothing, een track die bijna uit louter beats bestaat. Donkerder kan moeilijk. Eisenkiller klinkt, net als Zweischlicht en Mechanische Unruhe (van de ep Die Unruhe), zeer macaber. Loeiharde indusbeats met ijskoude Duitse lyrics.
Soms gaat Xotox de experimentele toer op, maar het is tevens voer voor de alternatieve dansvloer. De beats (zeg maar mokerslagen) op Nasse Wände zijn nauwelijks bij te houden, dit is muziek die je wakker houdt!
Wat Xotox zo groots (en populair bij de indusfans maakt) is de variatie die Andreas Davids in zijn composities gebruikt, Dunkelheit (die titels) heeft een hoog Aphex Twin-gehalte en de aanslag op je oren die (Xo)Toxic is, kun je onderbrengen als niet te versmaden powernoise.
Soms is het ook grappig zoals Rhythmuskaputt, of wordt het harsh electro zoals op Industrial Madness (een naam zonder uitleg). Iedereen zal wel zijn eigen favoriet hebben, mijn keuze is de sombere Das Verlies (in een demoversie), maar ook D-Day 2001 waarin je duidelijk nog de wave-invloeden van Davids hoort.
Het is maar hoe je het bekijkt natuurlijk,eigenlijk klinkt Ewig best poppy. Geniess noch so lange da es zijn de woorden van Schwanengesang, wat nadien volgt is pure destructie.
Misschien is drie uur wat te veel van het goede, toch een absolute aanrader.
Didier BECU
10/12/2016
---